NicaFit Retreats in San Juan Del Sur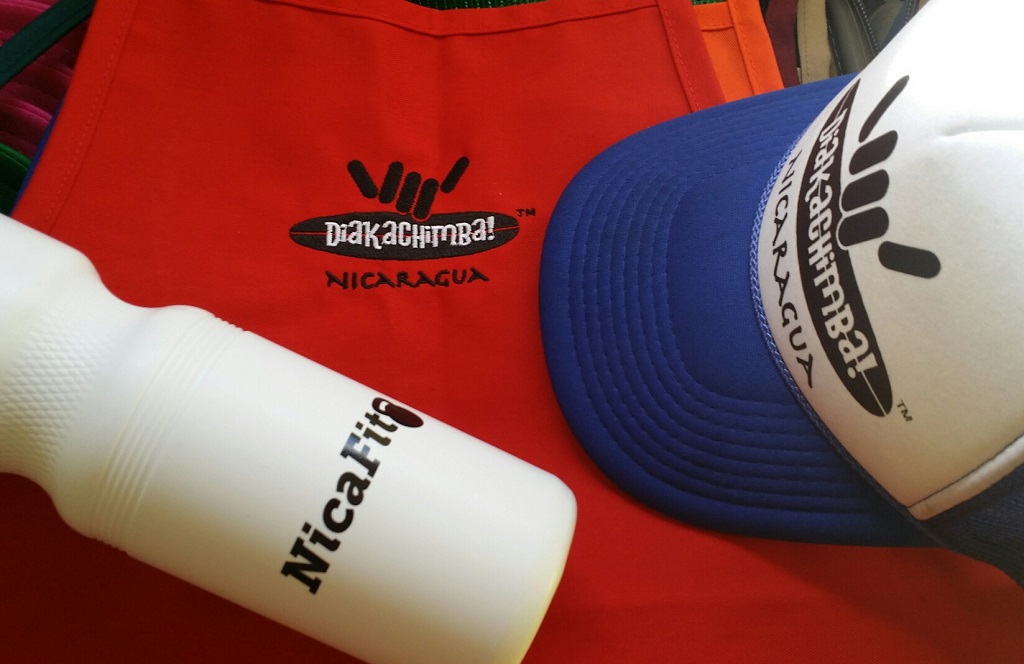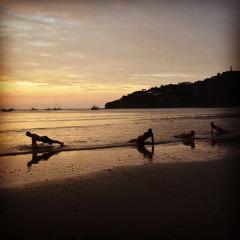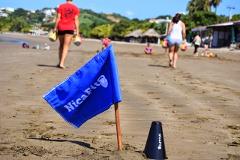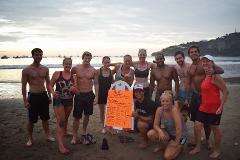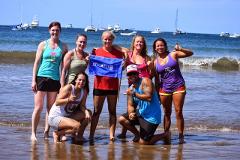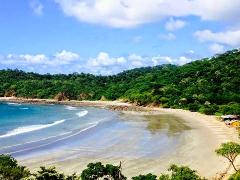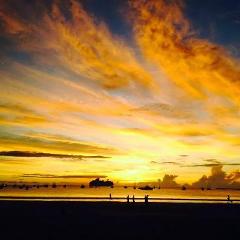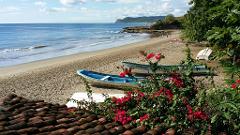 Duration: 7 Days (approx.)
Product code: nicafit001
DATES: July 17th - July 23rd, 2015
This package is perfect for the traveling fitness enthusiast, whether you're a pro or just getting started. Enjoy beautiful sceneries of Nicaragua's pacific coastline, while participating in workouts and adventures that will test the limits of your body both physically and mentally. Our certified instructors will coach you through strenuous endurance and strength WODS (workout of the day). our wellness coaches teach you the importance of feeding your body and mind while our licensed doctors of physical therapy will make sure you stay mobile, injury free and perform at an optimal level. Not only will you leave Nicaragua having pushed your limits, but also have gained an appreciation for a new culture and country through wellness.
CHECK OUT OUR LAST NICAFIT RETREAT

What's Included

This package includes:
Lodging


Round trip shuttle service to / from destinations with driver


Certified Nicaraguan Tour Guide


Paleo Meals - Breakfast, Snacks and Dinner


Complimentary beer and rum on our welcome dinner


Certified crossfit instructors


Certified wellness coaches


Licensed Doctor of Physical Therapy
Location:

SAN JUAN DEL SUR NICARAGUA

Accommodations:

Luxury Ocean view or Beach House in San Juan San del Sur

Shared-Living in your private beach home

Transportation:

Airport pickup and drop off plus all activities included


Guides:

Local and bilingual guides


Meals:

Fresh paleo meals will be prepared daily. Breakfast, lunch and dinner


Alcohol:

Complimentary alcohol on arrival and departure nights National drinks (Flor de Caña Rum, Toña and Victoria beers)


Activities:

Daily workouts (use of natures and natural material), surfing lessons, surfing, Standup paddle-board, hiking, Zip-line, Morning mobility sessions, Cultural immersion, community service

Adventures:

Boat trip along the pacific coastline, fishing

Community Project:

Participate in local community organizations "BARRIO PLANTA PROJECT" donating and helping the local children
Itinerary:

DAY 1: ARRIVAL
Fly into Managua international airport, where a NicaFit Representative will greet you and transfer you to your accommodations in San Juan Del Sur, private ocean villa. Settle into your room, enjoy a fresh drink with a majestic view of the ocean while you get to enjoy a delicious Nicaraguan dinner and participate in a brief orientation

DAY 2: EXPLORE

Wake up to your first Nica sunrise and get ready for a morning workout on the beach. The chefs will be ready with a Nicaraguan breakfast when you return. Rinse off in your private pool and prepare for your first day of surf. We will head to Playa Remanso, the perfect beach break for experts and beginners. Afterwards, we will head back to San Juan Del Sur where you will have another perfect dinner. Stay in and relax or head out to the Nica nightlife for some Latin music and dancing.

DAY 3: ADVENTURE
Start your day off with a delicious Paleo breakfast. Get ready for an adventurous hike to El Cristo de la Misericordia, where you'll witness one of the most spectacular views of San Juan del Sur and other surrounding coves. We will finish our day in Playa Hermosa, a secluded beach in the southern pacific where you'll enjoy great surf, the tropical beach life picture perfect sunset.

DAY 4: BOAT TRIP ALONG THE PACIFIC COASTLINE

Rise early and start your day with a healthy paleo breakfast after a morning WOD. After breakfast we will head to the bay to get on our boat to see more of Nicaragua's pacific coastline. Surfing, SUP, Fishing and snorkeling will be part of today adventure. Dinner will be the catch of the day and learn some Nicaraguan cooking styles.
DAY 5: ISLAND LIVING IN LAKE NICARAGUA

Rise early and start your day with a healthy paleo breakfast. After breakfast venture a place that is like no other! Islets of Granada day trip from San Juan Del Sur is located in Lake Nicaragua, just southeast of the city of Granada in Nicaragua. The islets are a group of 365 small islands scattered about the Asese Peninsula. The islets are of volcanic origin, they were formed when the Mombacho volcano blew much of its cone into the lake thousands of years ago, thereby creating the archipelago. Here you'll get to SUP, hike the trails, see the native howler monkeys or row in our hand made wooden canoe or simple relax in the pool or take a siesta on a hammock.
DAY 6: COMMUNITY SERVICE PROJECT
Participate in an early morning mobility session, workout and enjoy a delicious breakfast and head out to a local community school, Barrio Planta Project. Here we will participate with the local kids. We will donate school supplies and help the local children with some fitness adventures. This is one of the most satisfying days of every retreat. After the day with the children we will head to Playa Maderas, Nicaragua's most famous beach for surf and optional horseback riding.
Enjoy the evening at the beach house, relax, and the views. Head into town for a dinner of choice.
DAY 7: TOO SOON TO HEAD BACK HOME

Early morning breakfast and relaxation in your beach home. Your guides will make sure you are packed and ready to travel and any additional shopping needs.
*Airfare Not Included
For more information or questions regarding this package please give us a

call or sending a message.
INTERNATIONAL TOURS ALLIANCE | NICA.TRAVEL |
OFFICE: 213-293-6422 | TOLL FREE: 800-679-1947 | Email: Travel@itaglobal.com
*Airport - Initials: MGA- Managua
Airlines: Copa Airlines, Delta Airlines. United Airlines, American Airlines, Aero Mexico, Avianca Airlines
*Airport Initials: MGA- Managua