Live it up with Andrea in Cuba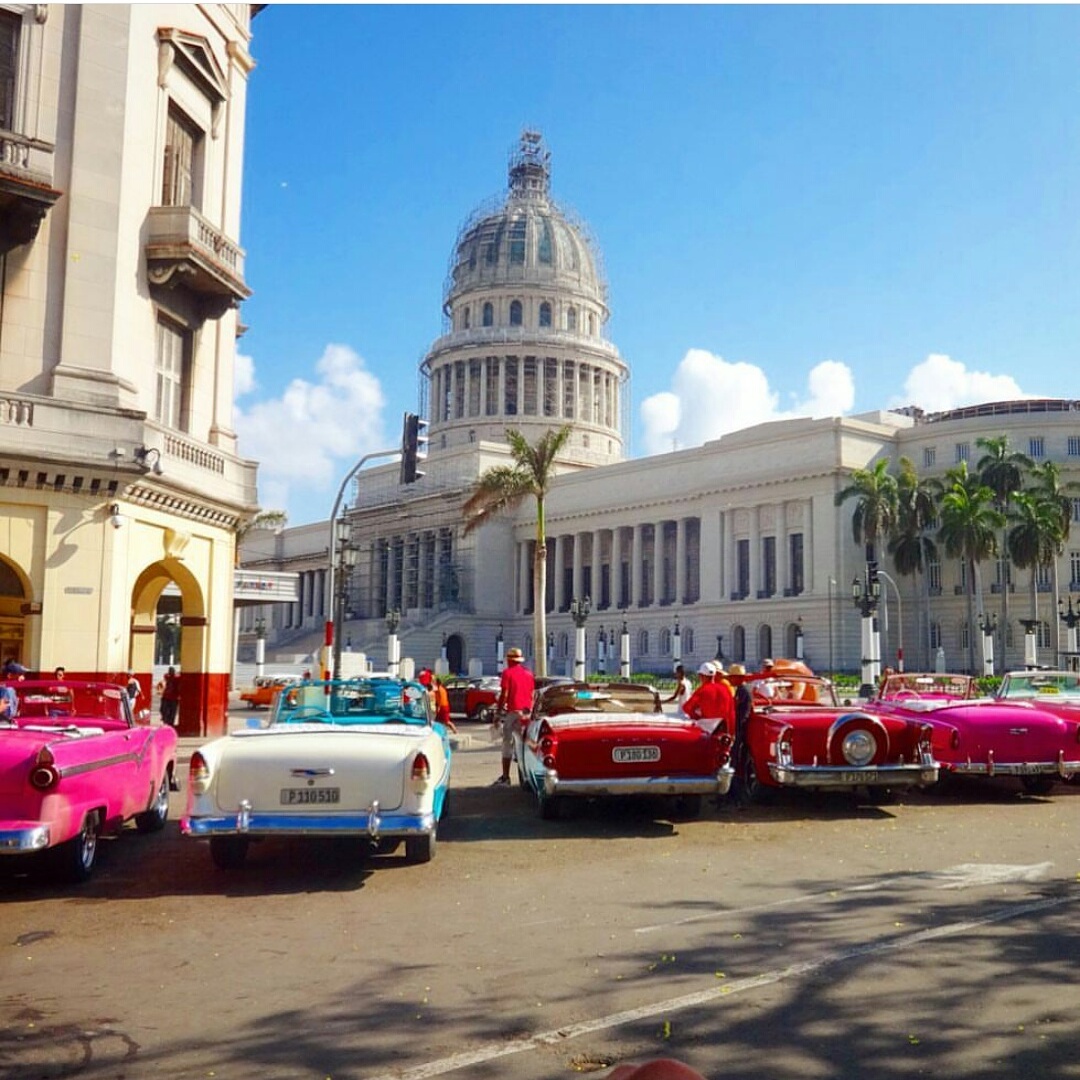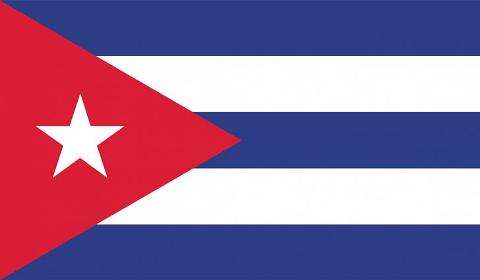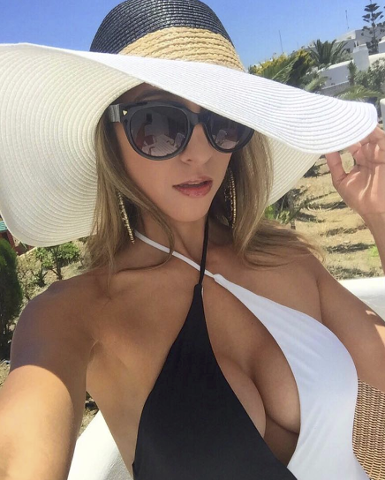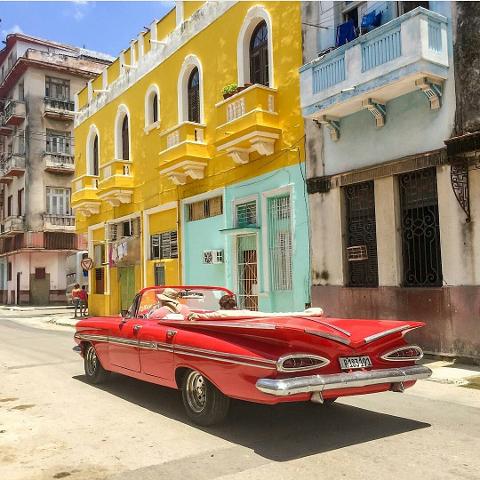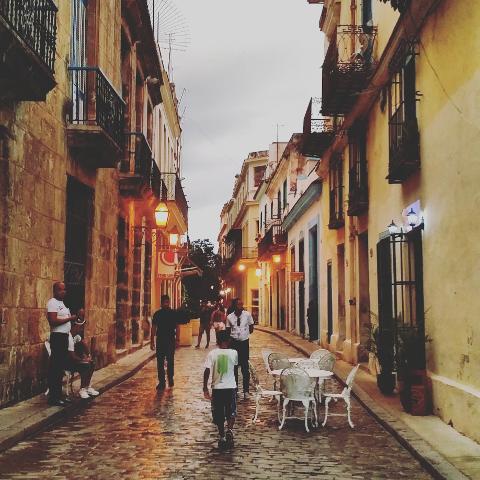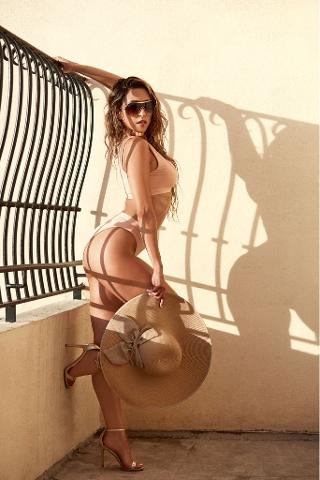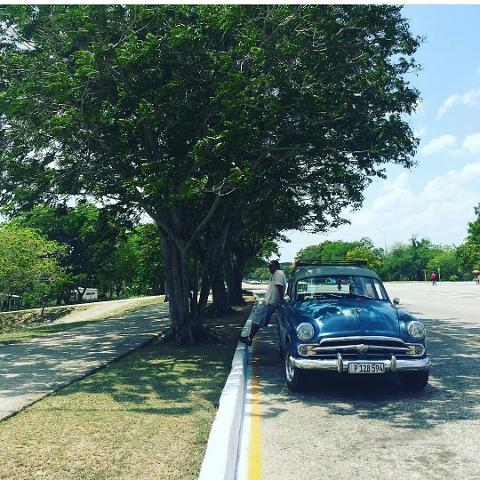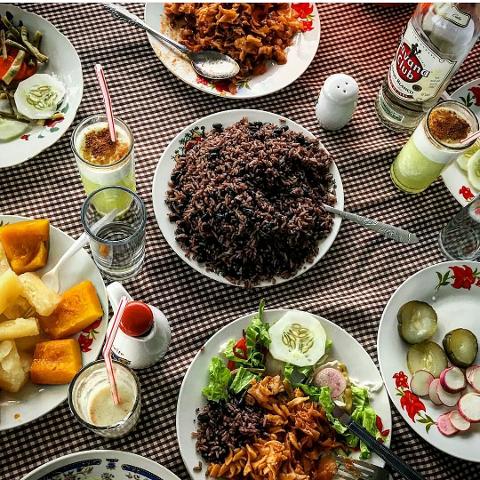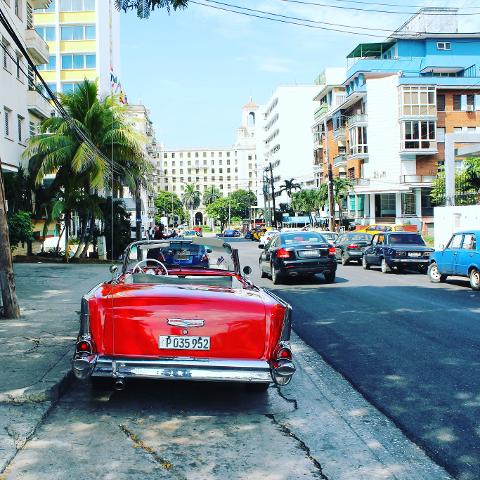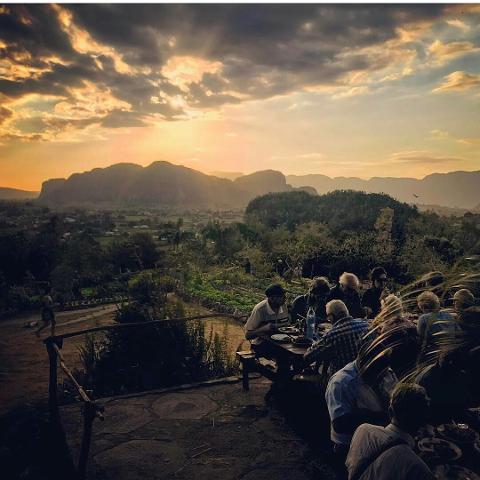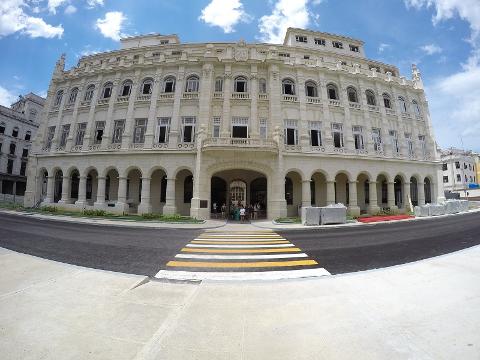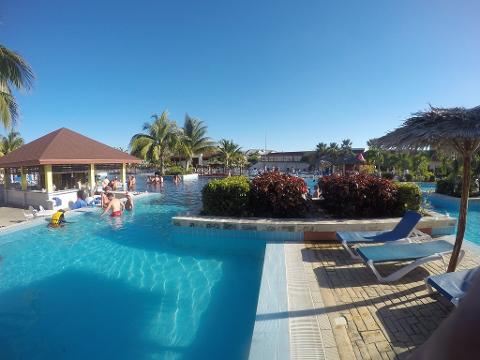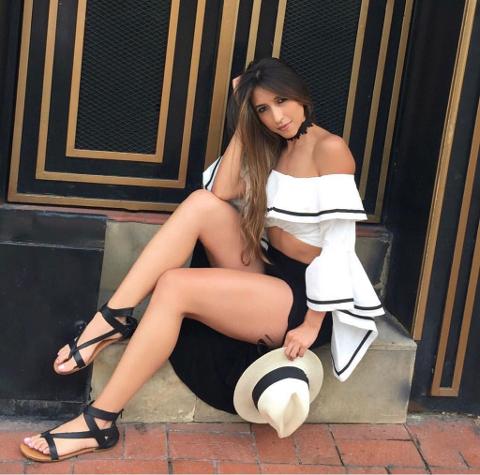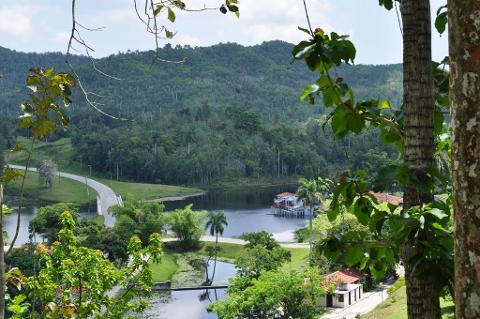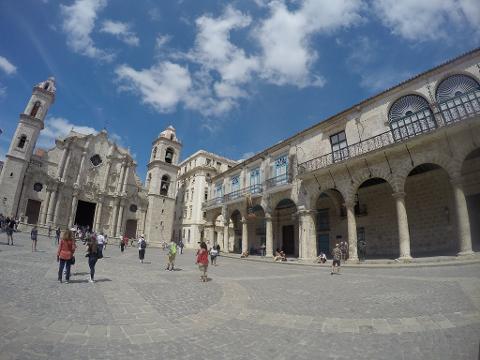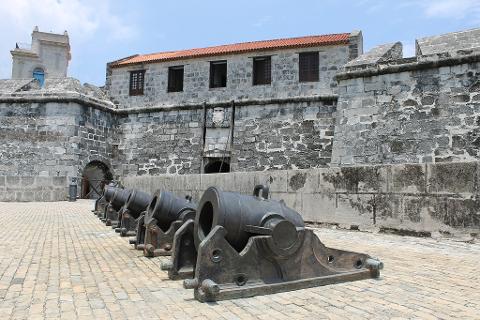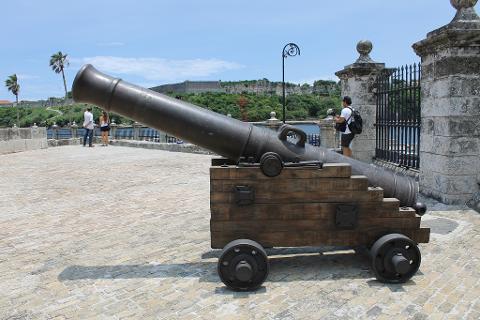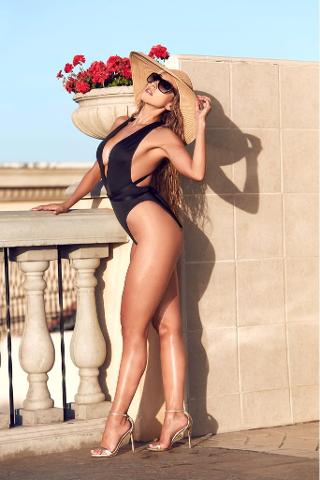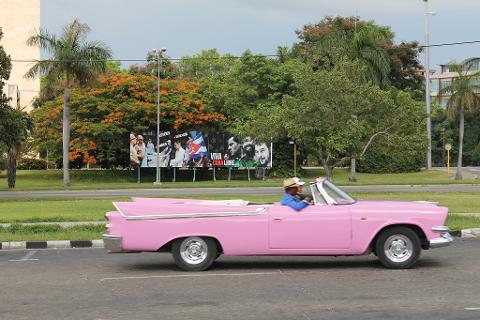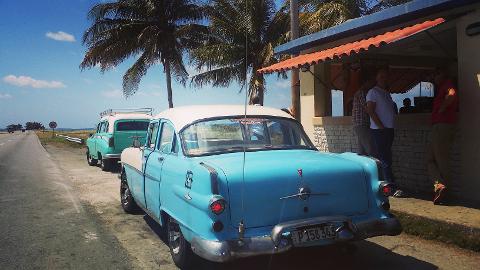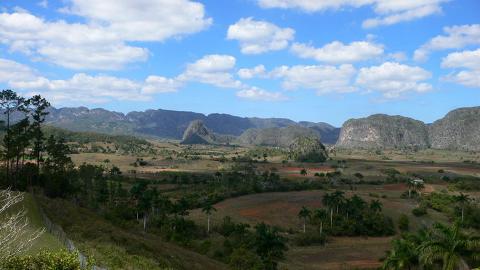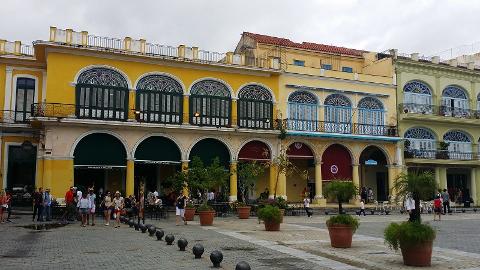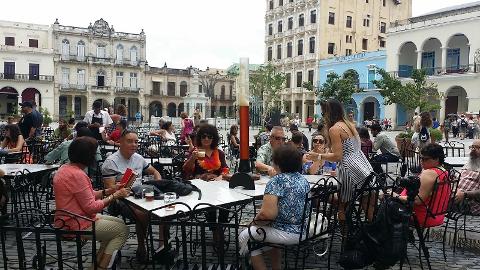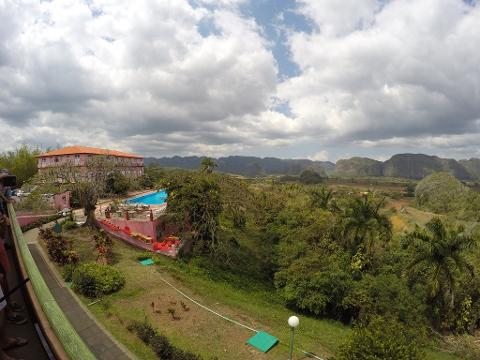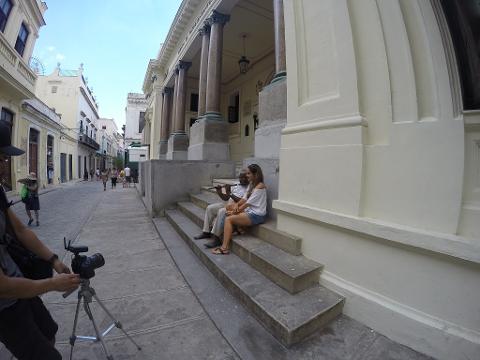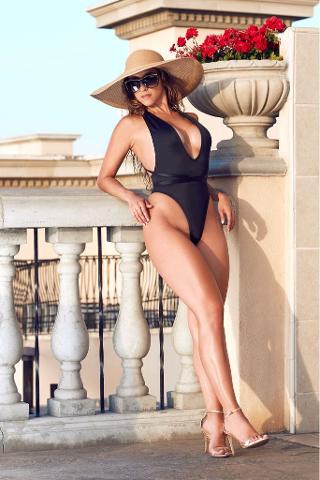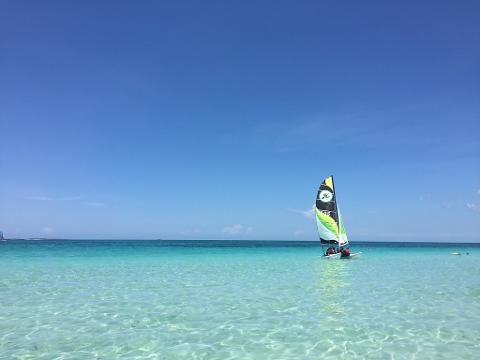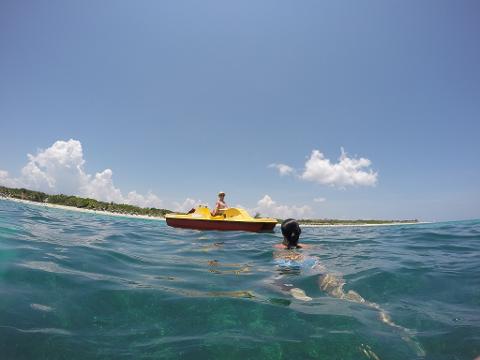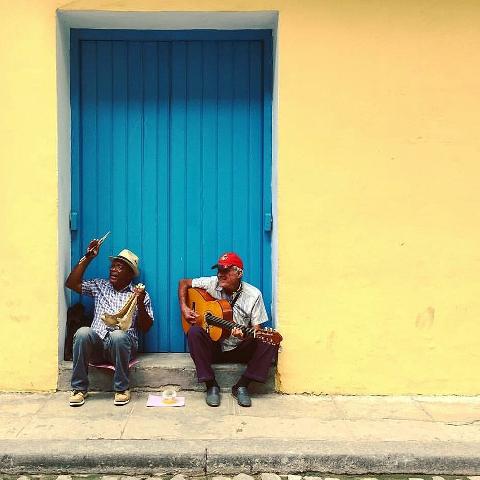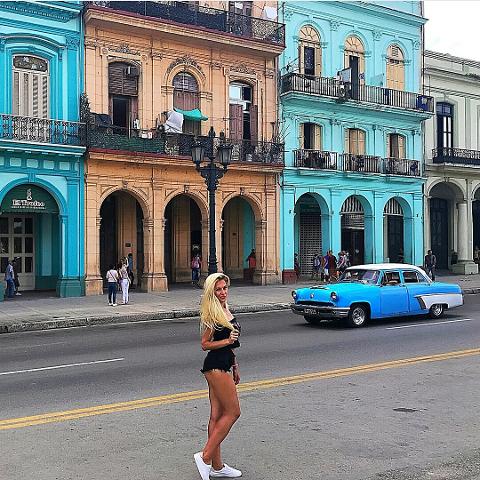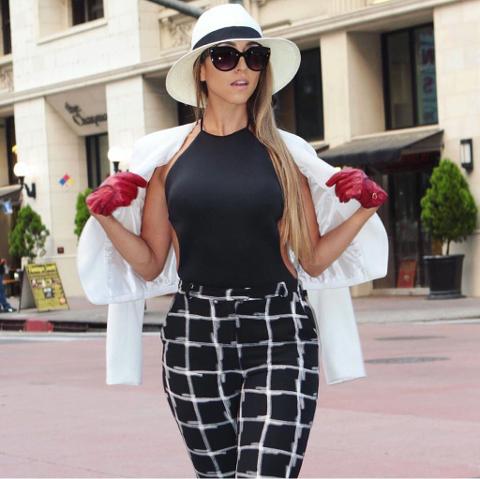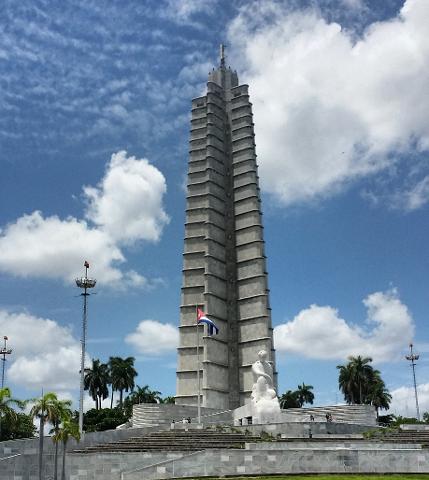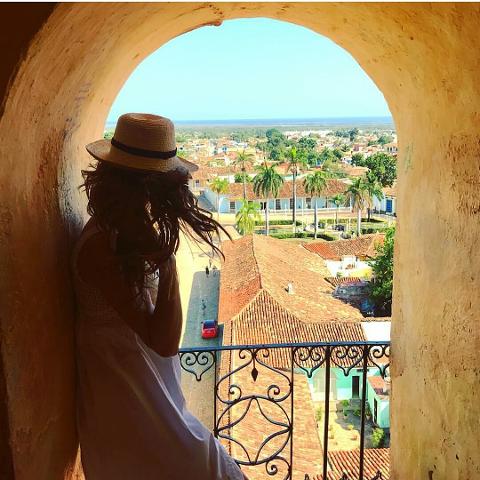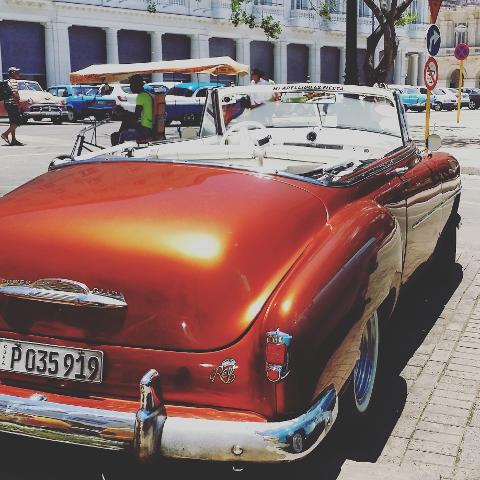 JOIN ANDREA ON THIS INTIMATE & EXCLUSIVE TRIP TO CUBA
August 8th- 14th, 2018
History - Music - Food - Culture
Note: Our trips are focused to groups under the General License category for People-to-People travel, outlined by the U.S. Treasury Department. We are here to facilitate the experience that only Cuba can offer through its history, culture, people and its natural beauty.
-
Travel on this exquisite trip to one of the most beautiful Islands in the Caribbean, Cuba. For 7 days and 6 nights enjoy a wonderful colorful and rhythmic world of Cuba. Learn about the incredible history, arts, culture and cuisine.
EARLY BIRD SPECIAL- $100 deposit - Before April 30th, 2018 (NON-REFUNDABLE)
AFTER APRIL 30th - $250 Deposit (NON-REFUNDABLE)
Day 1: Welcome to Havana (B)
Arrive at the International Airport Jose Marti, after exiting customs and collecting all your bags our Cuban Tour Guide and expert will give you a brief introduction of Cuba and what to expect over the next 6 days. Your driver will take you on a fantastic visual tour of the city and visiting iconic places such as the Plaza de la Revolución which is the most important center for political talks and cultural celebrations. It is here at the Plaza de la Revolución where many iconic personalities of Cuban history delivered their monumental speeches. The monuments of Cuba's national hero Jose Marti, revolutionary heroes such as Camilo Cienfuegos and Che Guevara are also found. You will also learn about how Havana is organized, important Universities and historical buildings and iconic places such as Old Havana historic squares. You'll soon discover that Cuba is a time-capsule and your mind will be stimulated with music, colors, people and classic cars. Once dropped off at your hotel and settle your guide will take you to a local restaurant for your welcome dinner and give your palate an introduction to delicious Cuban cuisine. Make sure you ask your guide and driver about their life in Cuba and local traditions.

Day 2: Walk the streets of Old Havana (B, L)
Get your cameras ready, put on your walking shoes and welcome to the colorful Cuba, where every street is filled with classic cars from the 30s, 40s, 50s, colonial buildings, colorful homes, and Afrocentric rhythms. UNESCO-Recognized "Habana Vieja" as a historic center, learning about the history, architecture and traditions and stop at some local shops and art galleries. You will visit Plaza de Armas, Plaza San Francisco, Plaza Vieja and Plaza de la Catedral all iconic squares in Havana many date back to early 1500's. Don't miss the opportunity to meet local street artist, music bands and dancers who will be more than happy to share a bit of their history and passion of their Cuban culture. At lunch we will stop at one of the classic restaurant in Old Havana Doña Eutemia where you will be welcome by a happy staff, fantastic mojitos and exquisite food. Following lunch we will visit local art galleries, and crafts market to meet with local artists and learn about the techniques they use to make remarkable crafts. Soon you will return to your hotel for some rest. The evening will be celebrated by being part of the "CAÑONAZO DE LAS NUEVE" 9:00 pm Cannon Shot. During colonial times, the cannon was used to announce that opened and closed the doors of the walls , the historian Emilio Roig said , " forming a huge belt of stone, surrounded and defended as impregnable fortresses of his time, the primitive , modest, simple , patriarchal and small town of San Cristobal de La Habana.
Day 3: Visit Pinar del Río - Viñales (B, L)

Enjoy breakfast at the hotel and head out to Pinar del Río known as the land that produces the world's best tobacco, Pinar del Rio offers a landscape of unusual and incomparable beauty, from the highest mountains to the sea floor. This region is characterized by its valleys, mountains, caves, rivers, cliffs and fertile land. There are two National Parks, the Valley of Viñales and the Biosphere Reserve of Peninsula of Guanahacabibes, declared as cultural landscape heritage sites by UNESCO for the rural life centered on its tobacco farming. Your guide will introduce you to local cigar makers, producers and farmers, this will give you the opportunity to learn about the live of Pinar del Rio. Lunch will be served at a local restaurant. You'll return to Havana in the late afternoon and enjoy your last night in Havana with a cultural music show and bohemian night birthday celebration.
Day 4: Visit Hicacos Peninsula, Varadero (B, L, D)

Enjoy breakfast at your leisure, your guide will pick you up at take you to the Peninsula of Hicacos about 140 km east of Havana, in the province of Matanzas. The peninsula is home to the natures reserve, virgin forests and home to 31 species of birds and 24 species of reptiles. On your way to the resort we will stop and visit Las Cuevas de Bella Mar and a city tour of the city of Matanzas.

Day 5: Visit Hicacos Peninsula, Varadero (B, L, D)

Enjoy breakfast at your leisure at your hotel and take advantage of one of the most beautiful beaches in Cuba. Here you'll find a variety of activities such as kayaking, snorkling, catamaran or simply laying on your chair and enjoying the tropical sun.
Day 6: Visit Hicacos Peninsula, Varadero (B, L, D)
Enjoy your last day in Varadero, today your guide will take to the pleasant company of "Papito y Mamita" a very happy couple which will prepare perhaps one of the most delicious meals on the entire trip. We will be visiting their home in a family style lunch were you'll have the opportunity to interact with the family, learn about their traditions, history and of course their cuisine. The night is yours to enjoy!
Day 7: Until Next Time Cuba (B)

Today you'll wake up feeling happy and excited that you got to see and experience one of the most beautiful countries in the Caribbean. Enjoy a perfect Cuban CAFÉ your last breakfast and head towards Havana. We will cruise down Malecón before heading back to the airport.
INCLUDED IN YOUR PROGRAM
Local Tour director
Cuban Driver & Transportation
Cuban Bilingual Guide
Activities as indicated in your itinerary
Meals as indicated in your itinerary
Meals as indicated in the itinerary
3 nights accommodations in Havana hotel
3 nights accommodations in Varadero hotel
Break (B) Lunch (L) Dinner (D) as indicated in your itinerary

NOT INCLUDED IN YOUR PROGRAM

Tips for housekeeping personnel

Tips for Tour director, guide or drivers
Travel insurance
Dinner not included unless specified in your itinerary
Arrival and departure times outside of the group flight and departures
Extra luggage fees
Not responsible for any missing, lost or stolen items
CLICK HERE CUBAN VISA -
Cuban Visa can be purchase at an additional fee via Cuban Visa Services you must have your flight details, Flight Number, Confirmation number arrival and departure dates. ITA will manage and expedite this process for you for a total of $125/person.
NOTE: Cuba requires that all arriving travelers have a Tourist Card or Visa to enter the country. This visa is to be purchased for all non-Cuban born travelers that are traveling under one of the 12 permitted categories. There are two documents you must have to travel to Cuba, a passport and the tourist card. The traveler must fill it out with black ink and no mistakes. In case a mistake occurs the traveler needs to purchase a new visa. The Tourist Card is perforated in two sections, the immigration representative will keep one perforated portion and the second section will be turned in upon departure. *Please do not detach the two separate sides. Customs in Cuba is responsible for this.
MONEY EXCHANGE
In Cuba, cash is king, and for spending money, you will need to bring cash to exchange, as your debit and credit cards will not work. There are 2 official
currencies in Cuba:
Cuban Peso Convertible (CUC) Value: CUC1 = US$1.00
Cuban Peso (CUP or Moneda Nacional M.N) Value: CUP24 = CUC1
The exchange rates of these currencies are fixed by the Cuban Government, and can change at any time. The 'local' Cuban Peso has very limited use, especially for travelers, and is mostly used for transactions between locals. What's confusing for
travelers is that the Cubans call both currencies 'pesos', so make sure they are giving you the price in CUC ("coo"), also called "convertibles"
ATMs // At present, the only cities with ATMs are Havana, Camaguey, Trinidad and Santiago de Cuba.
While U.S. financial institutions are now permitted to process credit card and debit card transactions in Cuba related to authorized travel expenses, currently most U.S. financial institutions and Cuban vendors are not set-up to process such transactions.
ATMs can be quite temperamental in Cuba, so funds may not be accessible electronically.
More information
Unless you have a Credit Card from another country other than the USA you can't use Cards or ATM from the United States.
You must exchange your US dollars once you get to Hotel Ibero Star in Havana, you can exchange money as you go. Exchange rate is 0.87 CUC for $1 USAMore i
Travelers Insurance
Must obtain Medical Health Insure before arriving to Cuba, if you purchase with Alaska Airlines, Travelers Insurance is included.
* AIR AMBULANCE PROFESSIONALS
* EUROP ASSISTANCE INTERNATIONAL (LOS ANGELES)
* MEDEX
* MERCURY INTERNATIONAL ASSISTANCE
* MONDIAL ASSISTANCE
* MONEY GRAM
* NATIONAL AIR AMBULANCE
* ON-CALL INTERNATIONAL (IAG)
* USA ASSIST-DEMOCRACY CENTER
* WORLD NET
Contact information:
Email: Travel@itaglobal.com | 213-293-6422 | www.nica.travel | INSTAGRAM
ITASA, Tour Operator - 198 Colonia Los Robles, Managua, Nicaragua