Cuba Culinary Culture with Chef DRod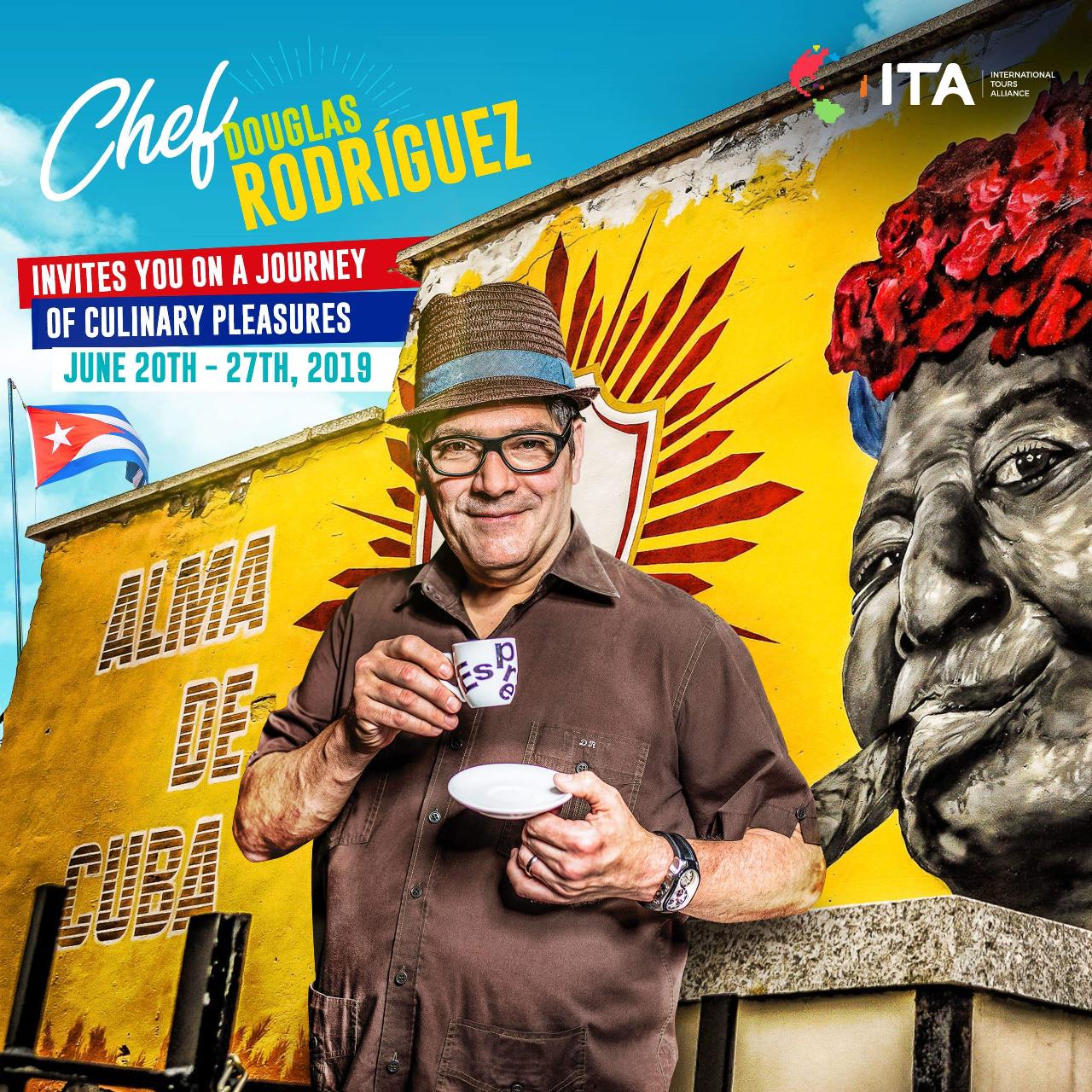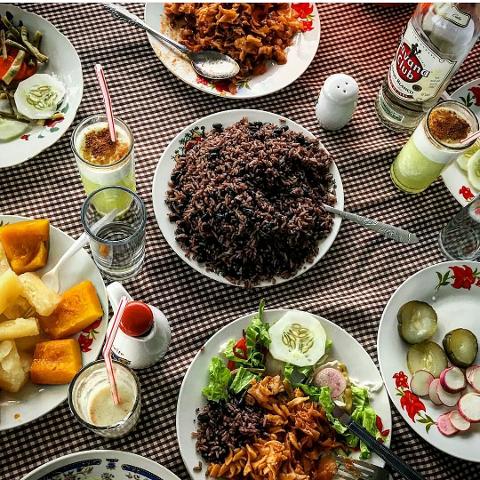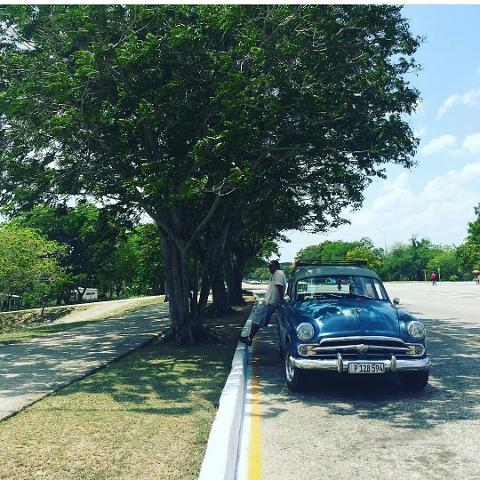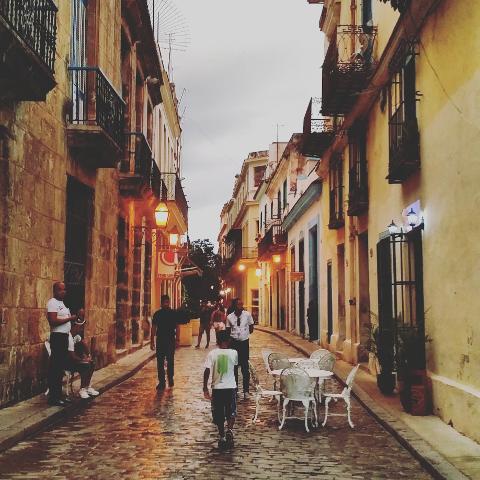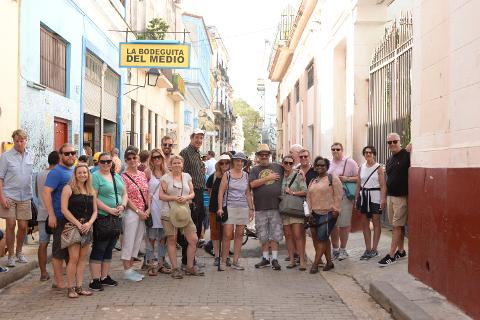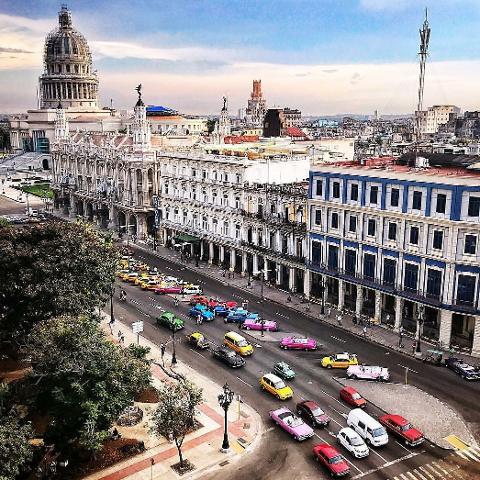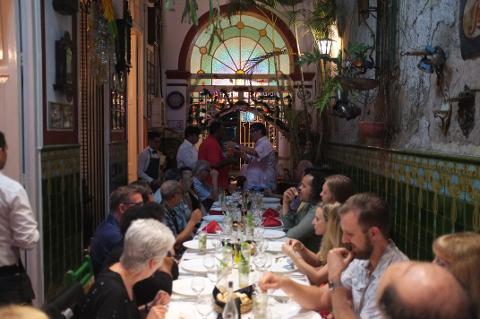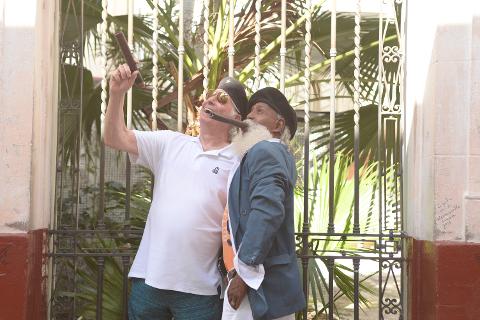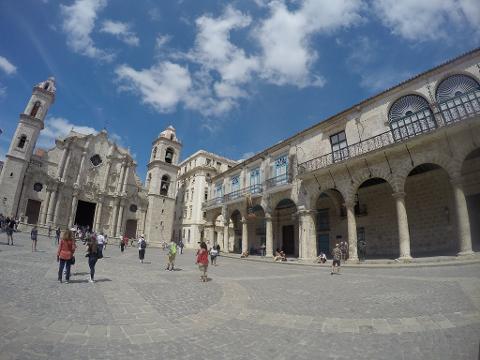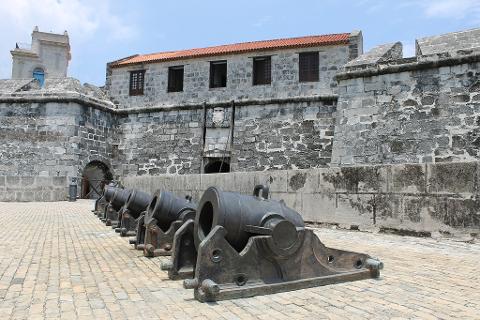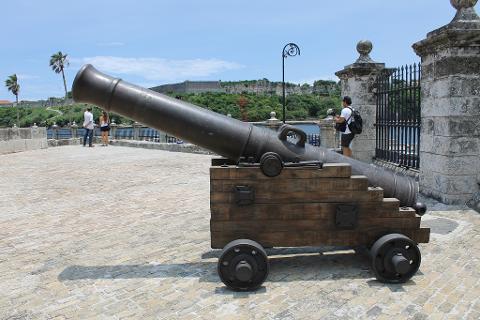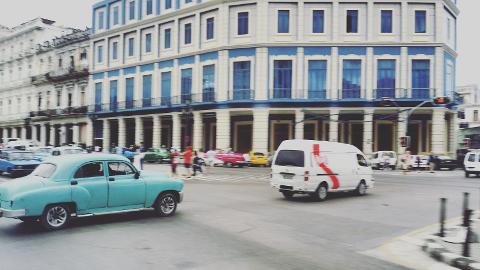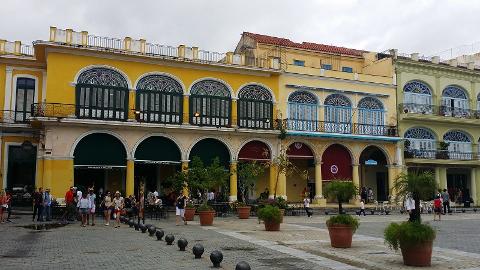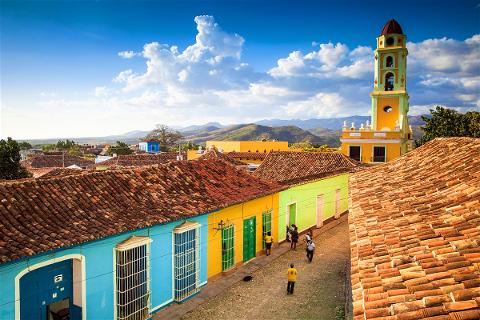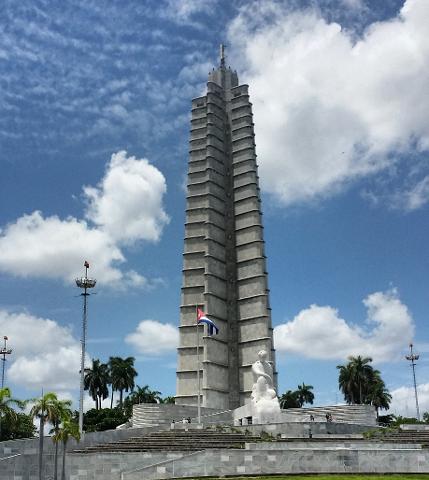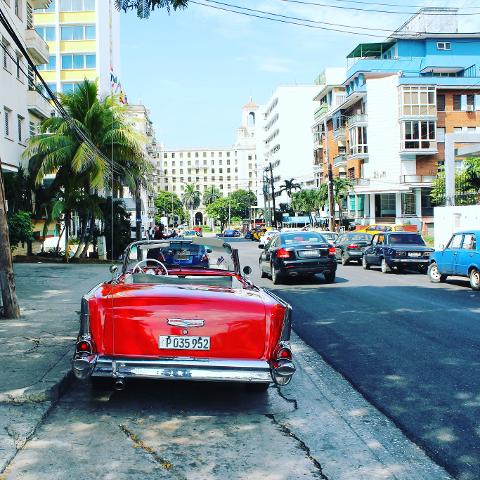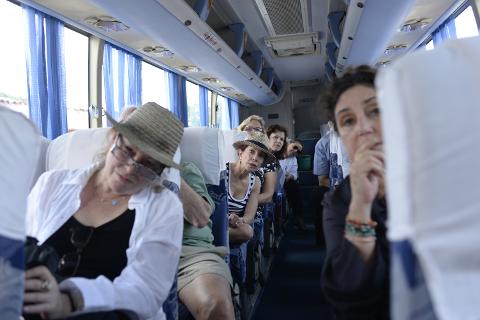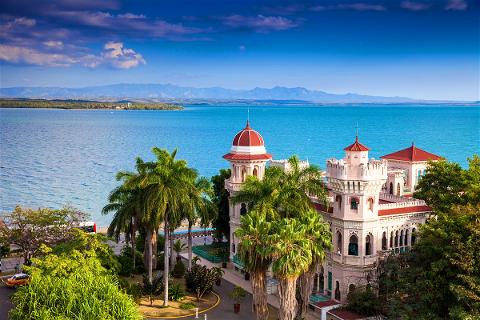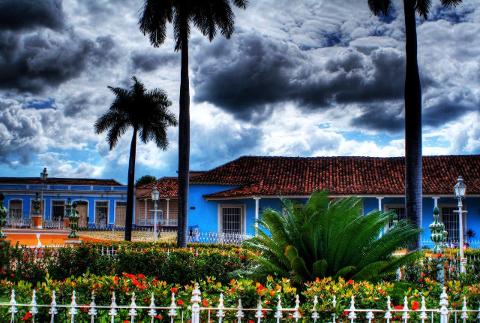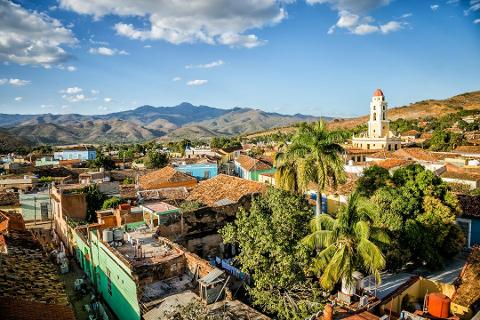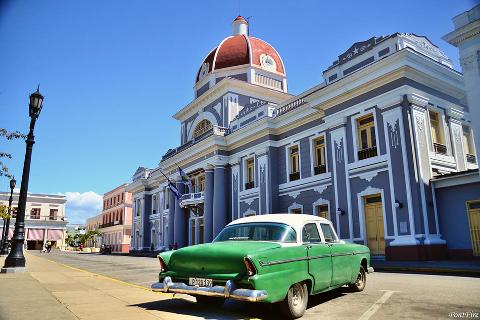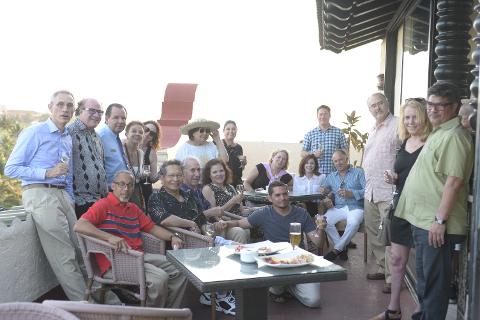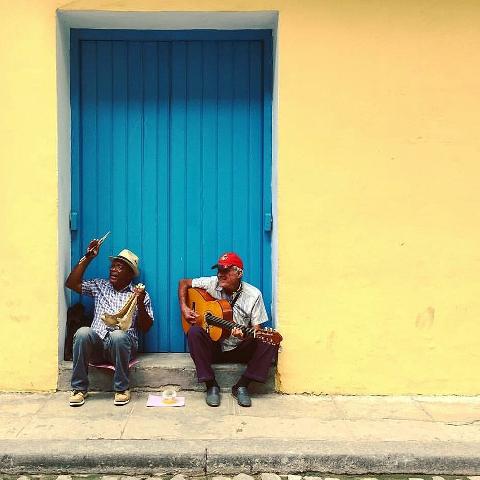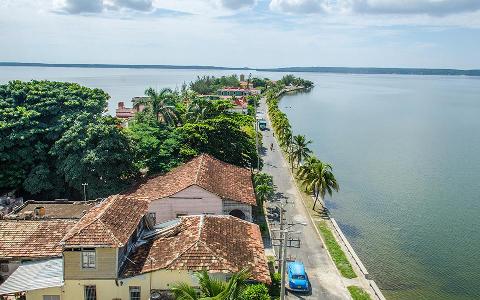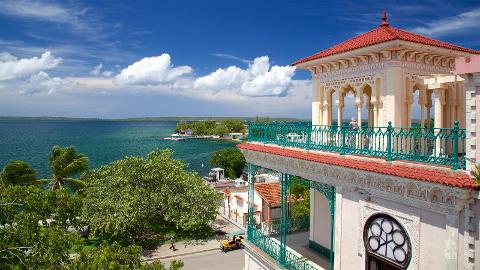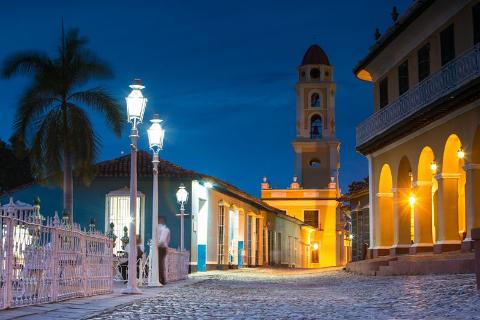 Duration: 8 Days (approx.)
Product code: CCCCD19
Celebrity Chef Douglas Rodriguez
INVITES YOU ON A JOURNEY

OF
CULINARY PLEASURES TO CUBA
Travel Dates
June 20th - 27th, 2019
Note: Our trips are focused to groups under the General License category for People-to-People travel, outlined by the U.S. Treasury Department. We are here to facilitate the experience that only Cuba can offer through its history, culture, people and its natural beauty.
Highlights

The Amazing cuisine in Cuba lead by Celebrity Chef Douglas Rodriguez
Best Cuban Restaurants
Best Cuban Chefs
Classic and iconic bars in Havana
5-Start Hotel in Old Havana
Round Trip Airfare from Miami International Airport to Havana Cuba
Farm to Table experience
Day 1: WELCOME TO CUBA (L,D)
Arrive to Havana by 11 am or earlier at the International Airport Jose Marti, after exiting customs and collecting all your bags our Cuban Tour Guide and experts will give us an introduction to Cuba at Bellas Artes Museum. Here we will have some drinks and a light snack at Sloppy Joe's Bar. Then we walk over to Ivan Justos for lunch. We will be facilitating your check in after lunch so have your passports ready. As you check into your room you will find some sweets prepared by a local Pastry Chef on your pillow. Welcome to Havana! At 7pm we will meet in the Lobby and head out to dinner at La Fontana and the evening is yours to enjoy ON YOUR OWN.
Day 2: MIXOLOGY & GASTRONOMY OF HAVANA (B,L,D)
Today you'll enjoy breakfast in Havana before our 9am departure. We will walk the streets today visiting the 4 plazas of old Havana where we will stop for drinks at both La Floridita & La Bodeguita de Medio. After some local mixologist magic we head for lunch at Habana 61. After lunch we will visit a classic cigar factory in Old Havana before heading back to the hotel. Meet in the lobby at 6:30pm so we can head out to dinner at Fábrica de Arte or El cocinero.
Day 3: CIGAR TOUR IN PINAR DEL RÍO (B,L,D)
Enjoy breakfast at the hotel and make sure to pack an overnight bag for today's adventure as we head West to Pinar del Río. You will see Cuba's green and lush interior as we pass through the valleys and hills arriving to the Robaina Plantation where we will tour their tobacco farm in Valle de Viñales. After the tobacco tour we will have lunch at Buena Vista Restaurant with views over the valley. After we have stuffed ourselves to the max we check into Hotel La Ermita. Meet in the lobby at 7 pm so we can walk downtown to a local tapas bar for dinner.
Day 4: PIG ROAST & HORSEBACK RIDING (B,L)
Awake to the sounds of nature and enjoy breakfast at the hotel. Today we depart at 10am and go to El Cuajani Restaurant to meet owners Jose and Bertha who will prepare a traditional Cuban Pig Roast - farm to table style - for lunch. Enjoy the live music, tour the farm, watch the cigar rollers and horseback through the valley.
After a fun filled afternoon we will head back to Havana and dinner is ON YOUR OWN.

Day 5: ORGANIC FARM & SHOPPING (B,L,D)
Enjoy the breakfast buffet at the hotel this morning and be ready for a 10am departure. We will be visiting Finca Martha an organic farm & agricultural project where we will enjoy an authentic lunch. As we make our way back to the city we will make a stop at Almancines San Jose Shopping Center if you wish to purchase any souvenirs. In the evening around 6:pm meet in the hotel lobby to watch a special documentary produced by Chef Doug Rodriguez followed by a dinner at La Guarida.
Day 6: ART & JAZZ W/ SPECIAL DINNER BY CHEF D.ROD (B,D)
Breakfast will be served at the hotel and then we depart to Fusterlandia. Then we visit the Fine Arts University.
Lunch today is on your own so you can feel free to walk the streets of old Havana and enjoy some free time. Meet back in the hotel lobby by 6pm for some complimentary cocktails and then we depart for a sunset ride in classic old convertibles to have the real cuban experience. Dinner will be at 8pm prepared by Chef Douglas Rodríguez at Atelier with an after dinner jazz night at Meliá.

Day 7: COCKTAIL & COOKING CLASS W/ VISIT TO HEMINGWAY MUSEUM - (B,L,D)
Breakfast buffet served in the hotel and then we depart for a Cooking & Cocktail Class at Cafe Ajiaco where lunch will be experienced. After lunch we go to Finca Vigía Hemingway's Museum for some history and culture then it is back to the hotel. Dinner this evening will be at Al Carbon so be ready in the lobby around 7pm in the hotel lobby.


Day 8: DEPARTURE (B)
Grab an early breakfast and depart to airport early flight.

INCLUDED IN YOUR PROGRAM
TOP CELEBRITY CHEF
Round Trip airfare from Miami International Airport to Havana Cuba
Cuban Visa
6 nights accommodations in Havana
Hotel IberoStar Parque Central - 5-Start Hotel in Old Havana
1 night accomodation in Pinar del Rio
La Ermita Hotel in Pinar del Rio
Local Tour Director
All ground transportation for activities included in itinerary
Expert Cuban Bilingual Guide
Guided market & farm tours
Activities as indicated in your itinerary
Break (B) Lunch (L) Dinner (D) as indicated in your itinerary
6 Dinners
7 Breakfasts
6 Lunches

NOT INCLUDED IN YOUR PROGRAM

Tips for housekeeping personnel
Tips for Tour director, guide or drivers
Travel insurance* Additional Travel Insurance can be purchased
Dinner not included unless specified in your itinerary
Transportation to Hotel or Airport for Arrival and departure times outside of the group flight and departures
Extra luggage fees
Not responsible for any missing, lost or stolen items
Mandatory Trip Cancellation travel insurance ("Cancel for Any Reason" coverage is strongly recommended)
Drinks, snacks and remaining meals
Optional excursions and taxi rides for non-included excursions
Cuban Visa included on this trip
Cuban Visa can be purchase at an additional fee via Cuban Visa Services you must have your flight details, Flight Number, Confirmation number arrival and departure dates, processing fee for USA residents only.
NOTE: Cuba requires that all arriving travelers have a Tourist Card or Visa to enter the country. This visa is to be purchased for all non-Cuban born travelers that are traveling under one of the 12 permitted categories. There are two documents you must have to travel to Cuba, a passport and the tourist card. The traveler must fill it out with black ink and no mistakes. In case a mistake occurs the traveler needs to purchase a new visa. The Tourist Card is perforated in two sections, the immigration representative will keep one perforated portion and the second section will be turned in upon departure. *Please do not detach the two separate sides. Customs in Cuba is responsible for this.
MONEY EXCHANGE
In Cuba, cash is king, and for spending money, you will need to bring cash to exchange, as your debit and credit cards will not work. There are 2 official
currencies in Cuba:
Cuban Peso Convertible ("kook) Value: CUC1 = US$1.00
Cuban Peso (CUP or Moneda Nacional M.N) Value: CUP24 = CUC1
The exchange rates of these currencies are fixed by the Cuban Government, and can change at any time. The 'local' Cuban Peso has very limited use, especially for travelers, and is mostly used for transactions between locals. What's confusing for
travelers is that the Cubans call both currencies 'pesos', so make sure they are giving you the price in CUC ("coo"), also called "convertibles"
ATMs // At present, the only cities with ATMs are Havana, Camaguey, Trinidad and Santiago de Cuba.
While U.S. financial institutions are now permitted to process credit card and debit card transactions in Cuba related to authorized travel expenses, currently most U.S. financial institutions and Cuban vendors are not set-up to process such transactions.
ATMs can be quite temperamental in Cuba, so funds may not be accessible electronically.
More information
Unless you have a Credit Card from another country other than the USA you can't use Cards or ATM from the United States.
You must exchange your US dollars once you get to Hotel Ibero Star in Havana, you can exchange money as you go. Exchange rate is 0.87 CUC for $1 USAMore i
Additional Travelers Insurance
The basic airline ticket includes Travelers Insurance from the USA, if you want to buy additional insurance please use this or any of the other providers.
* AIR AMBULANCE PROFESSIONALS
* EUROP ASSISTANCE INTERNATIONAL (LOS ANGELES)
* MEDEX
* MERCURY INTERNATIONAL ASSISTANCE
* MONDIAL ASSISTANCE
* NATIONAL AIR AMBULANCE
* ON-CALL INTERNATIONAL (IAG)
* USA ASSIST-DEMOCRACY CENTER
* WORLD NET
Contact information:
Email: Travel@itaglobal.com | 213-293-6422 | www.ITAGLOBAL.COM | INSTAGRAM
ITASA, Tour Operator - 198 Colonia Los Robles, Managua, Nicaragua