Whale Watching Experience & Beach - All Inclusive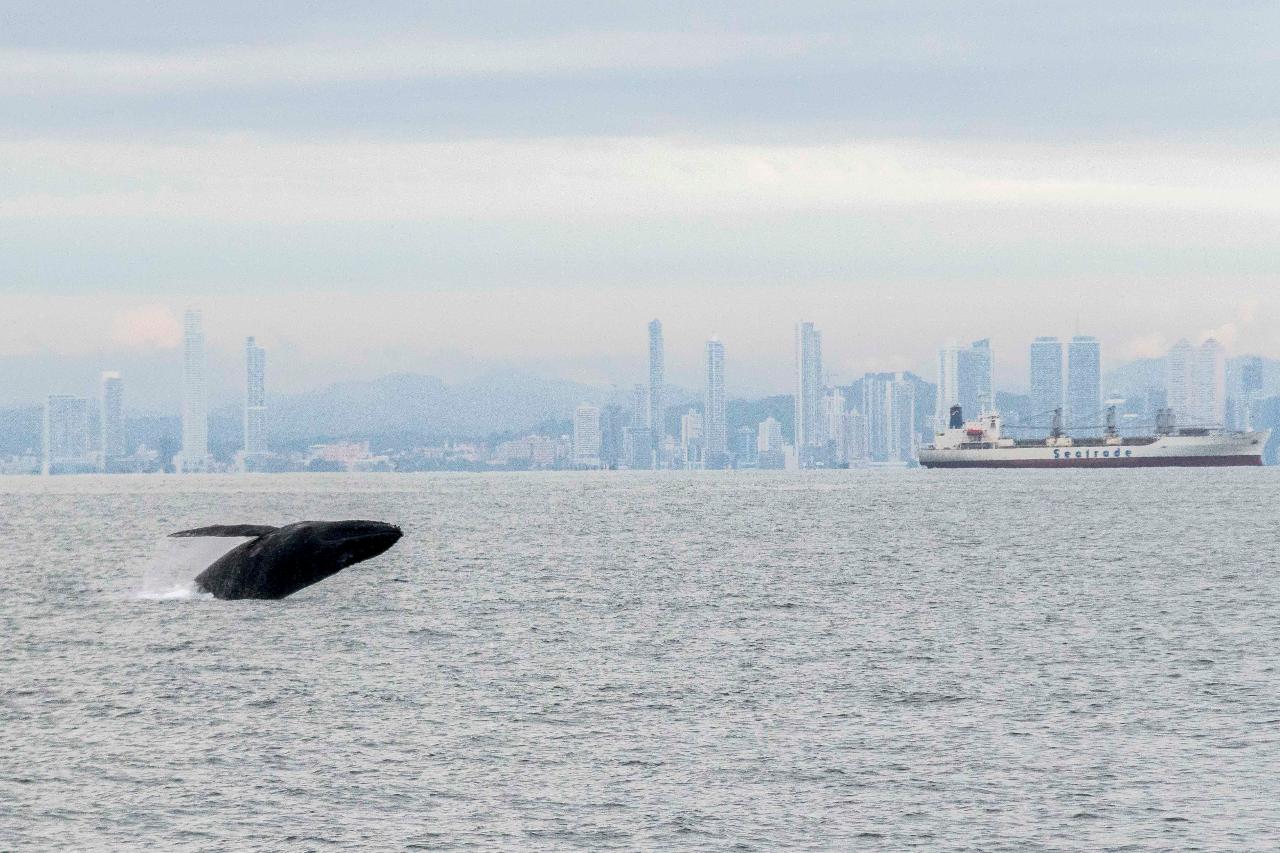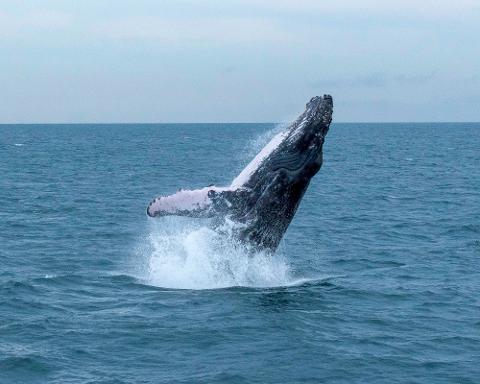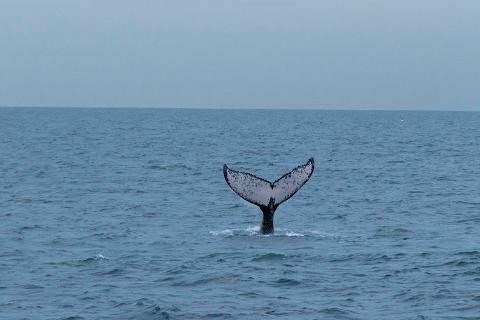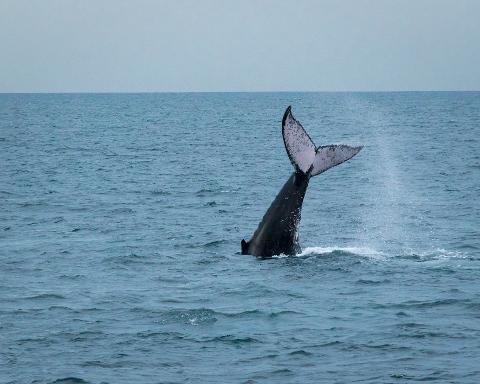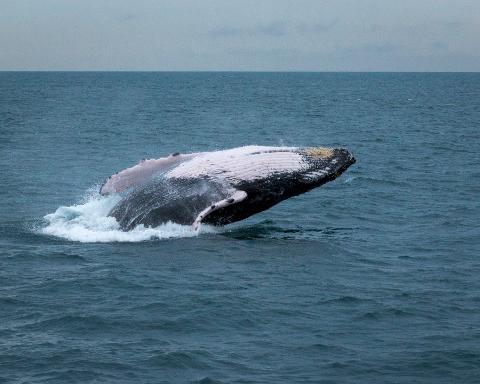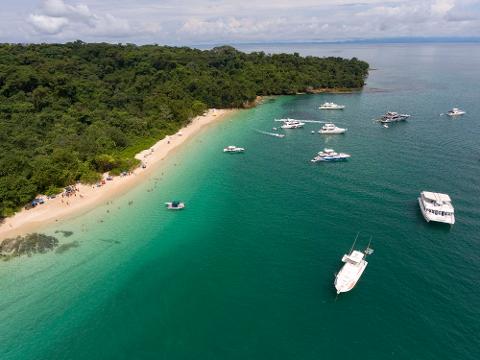 Duration: 6 Hours
Location: Pearl Islands
Whale Watching Experience
Available from:July to October Start date: Sunday, July 9.
End date: Sunday, October 8.
DESCRIPTION:
Our check-in begins at 7:00 a.m. at Flamenco Marina, our Tour departs to the Pearl Islands at 8:00 a.m. aboard our new and modern Double Decker Catamaran. On board our executive chef will welcome you with a delicious complementary breakfast box as we head to the Pearl Islands, our adventure begins with the dolphins swimming around our boat as we head to the islands.
Our professional bilingual guide will begin to explain everything about the whale watching migration to Panama. During our adventure, you will see whales breaching and swimming with their calves, dolphins jumping and swimming next to us, just an amazing experience. The adventure continues as we offer our passengers a delicious lunch while we are anchored in the beautiful Chapera Island, where you will also have the opportunity for a nice and refreshing beach swim in crystal clear waters.
After lunch and your relaxing swim on Chapera Island, we lift anchor and slowly begin to return to Panama City. During that time you will be able to experience more whale and dolphin watching. as well as a beautiful sunset when we are in the bay and finish our tour.
Our Whale Watching Adventure Includes:
• Boat
• Crew
• Breakfast box
• Lunch
• Water
• Sodas
• Passenger insurance on board
• Cruise Manager and professional bilingual guide
• Stop for a beach swim on Chapera Island.
SCHEDULE:
The scheduled Departures are the days: Saturdays and Sundays.
• Check-in: 7:00 am Meeting point: Flamenco Marina
Departure time: 8:00 a.m.
Return time to the city: 5:30 pm approx.
REGULAR RATE $150.00 ADULTS $120.00 CHILDREN (From 3 to 12 years old)
What makes this adventure unique?
Our tour is unique since our boat designed for adventures and whale watching and beach excursions, and during this season, with a maximum capacity of 85 guests, which makes our adventure unique, personalized, and exclusive in Panama and gives you the opportunity for everyone to have a great experience. We offer our guests a living room with air conditioning, two bathrooms, front decks, where they can enjoy whale and dolphin watching. Our staff is highly professional and only offers high level services.

*ALL SALES FINAL
INTERNATIONAL TOURS ALLIANCE | ITAGLOBAL.COM| INSTAGRAM
OFFICE: 213-293-6422 | Email: Travel@itaglobal.com
WhatsApp: +507-6268-8825
Click Here to Purchase Travel Insurance