Mexico: Otomi Ceremonial Center & Temazcal private tour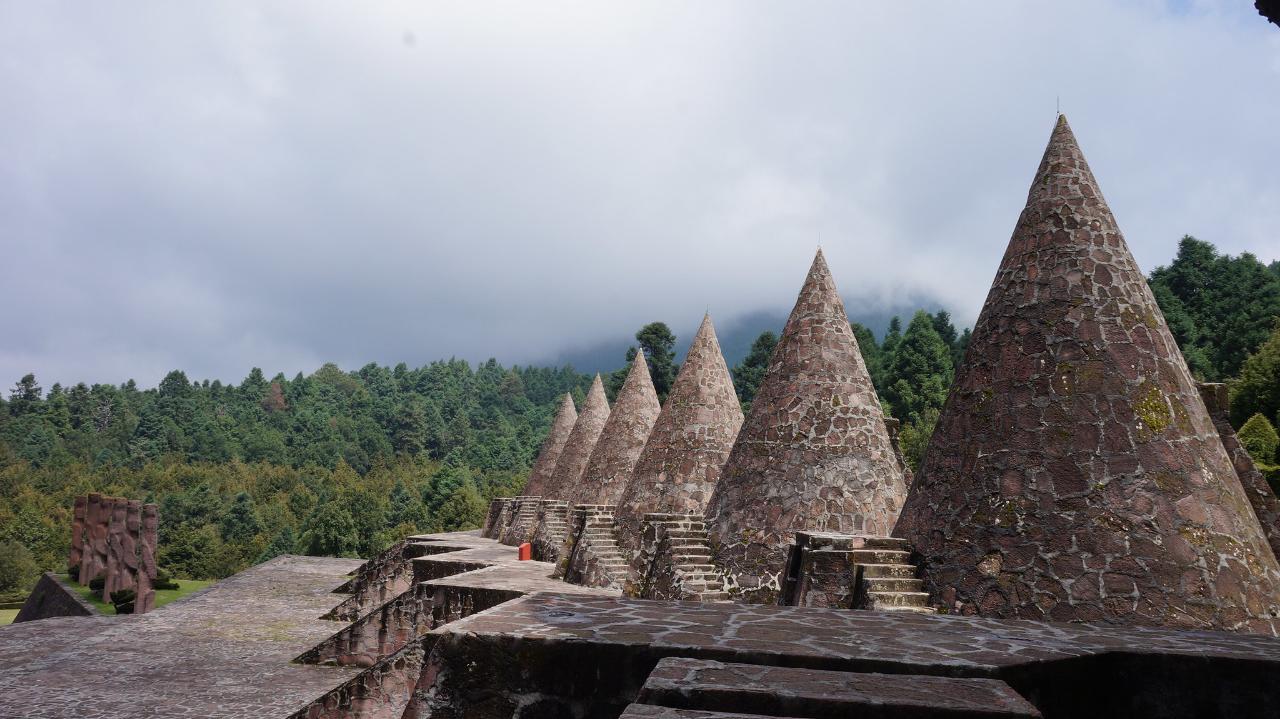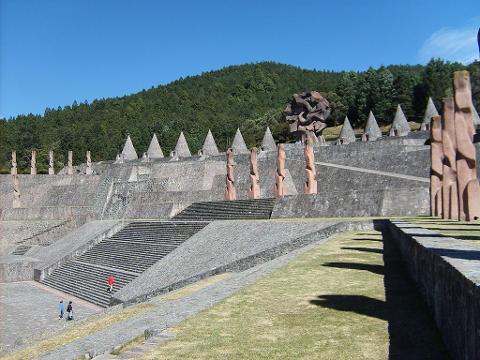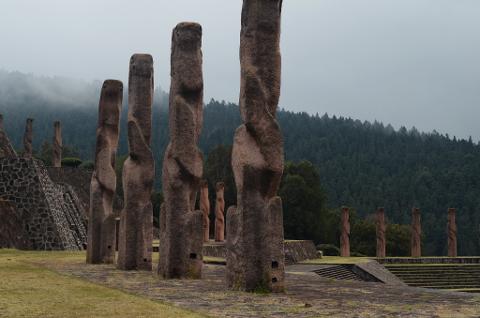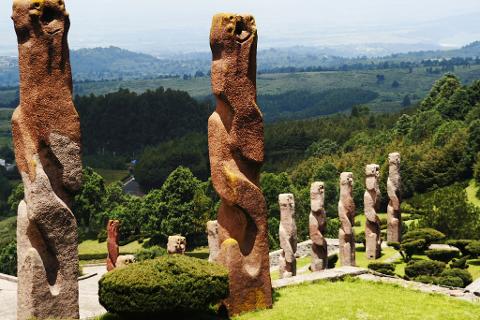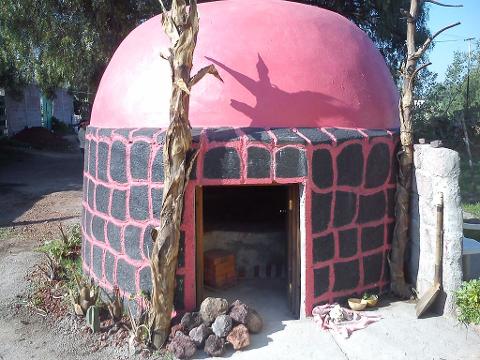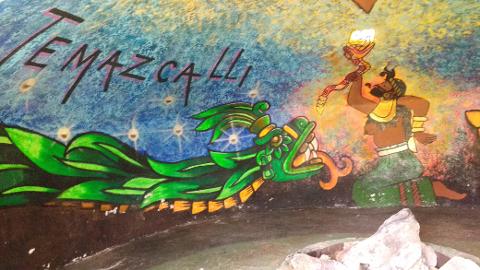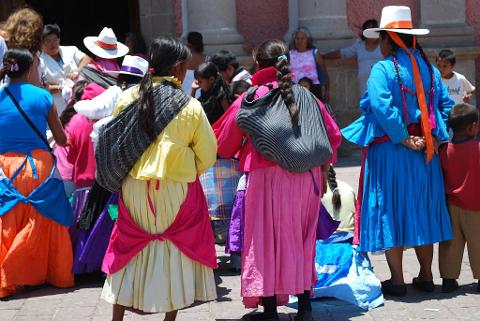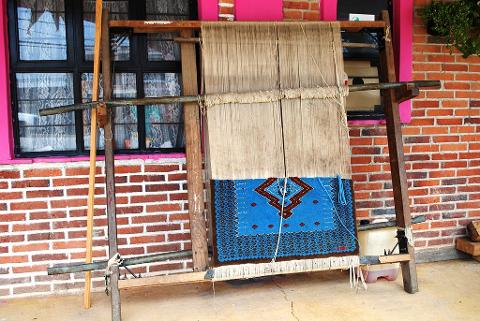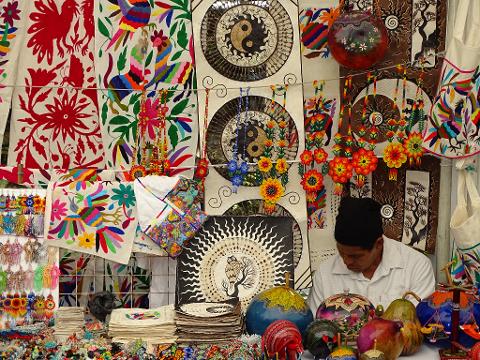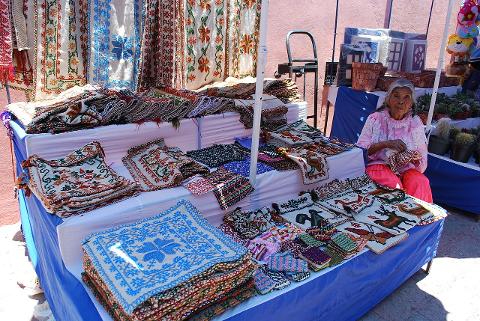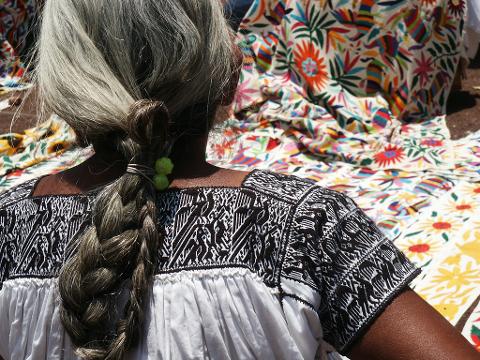 Duration: 10 Hours
Location: Mexico: Centro Ceremonial Otomi, Temoaya
Overview
Join our private 10h tour from Mexico City to visit the impressive Otomi Ceremonial Center & participate in the traditional ceremony of temazcal. Except for this, you will learn about ancient Otomi culture & tapestry techniques, try pulque & local food specialties, and much more.
Highlights

On the way, enjoy the mountainous beauty of the Cumbres Sierra Nevada National Park.
Visit the most important ceremonial center of Otomi people located high in the mountains where the land meets the clouds.
Get to know Otomi people - one of the most ancient inhabitants of Central Mexico.
Learn about original production techniques of the nation-famous woolen Otomi tapestry.
Join a traditional body & spirit cleansing ceremony of temazcal.
Itinerary
In the morning, meet your guide & head to Temoaya municipality known as the center of Otomi culture. On the way, enjoy the mountainous beauty of the Cumbres Sierra Nevada National Park & a picturesque Iturbide Lake. Then, continue to Otomí Ceremonial Centre - an architectural ensemble of pre-Hispanic inspiration with multiple terraces, stairways, sculptures, squares & murals. There we will visit a local museum & see how the whole set seeks to preserve the traditions of the culture that refused to become extinct. After exploring the center, we will go to a nearby ecological park for a traditional temazcal ceremony. This practice has been carried out for centuries for hygienic as well as for therapeutic & rituals purposes.
In the afternoon, cleansed & energized, we will go to try pulque. This traditional Mesoamerican fermented drink is made of agave sap and has been consumed by the local population for centuries. After an optional lunch of local specialties, we will go to San Pedro Abajo - a center of craft tapestry industry. It is world-famous for its hand-knotted carpets, appreciated for the extraordinariness of their fantastic indigenous designs. There, we will visit a cooperative society workshop to see the traditional production of woolen garments by local Otomi women. After that, we will go to a small town of Temoaya to walk down its cobbled streets and visit its main square & church. After a full day of discoveries, return to our vehicle & relax on our way back to Mexico City.
Why go with us
You will spend the time of the tour purely on its activities & sightseeing: no visits to souvenir shops & restaurants (unless you ask).
An ideal choice for small groups: the price of the tour is fixed & varies just slightly depending on the size of the group.
We are flexible: we can adjust the program & route to your interests while the duration of the tour can be always extended for an extra fee.
Logistics
DEPARTURE LOCATION & TIME
The default departure times for this tour are 8 am & 9 am but we can also adjust them per your request. Our guide will meet/pick you up at the requested time & might need to contact you by phone. Therefore, please kindly provide a valid phone number during your booking.
Complimentary pick-up/drop-off is included: please indicate the exact time & location for your pick-up during your booking (e.g. in the "Special Requirements" field). That is to say, we can pick you up from those parts of Mexico City: Polanco, Condesa, Roma, Centro Historico. Other more remote locations might involve an extra fee.
TOUR DURATION & CUSTOMIZATION
The standard duration of the tour counts from the moment of a meetup till the end of the tour. On the other hand, the tour is customizable which means we can adjust the time you spend in each destination. For example, if you want to visit an extra location (attraction/restaurant/market, etc.), you can do it on a complimentary basis if this visit (1) fits the default duration of the tour & (2) doesn't involve a major change of the route.
WHAT TO TAKE WITH YOU
Comfortable clothes & shoes; swimming suit, slippers & towel; hat/cap, sunglasses & sunscreen; travel insurance; good mood & curiosity.
Notes
The type of vehicle depends on the size of your group and may include car, 7-seater, minivan.
This is a private tour: only your group will participate.
Travelers should have a basic physical fitness condition.
* The price of the tour/person depends on the size of your group.

Liking our "Mexico: Otomi Ceremonial Center & Temazcal private tour"? Then, check out our blog posts that you might be also interested in: