Rancho Santana Surf Discovery Nicaragua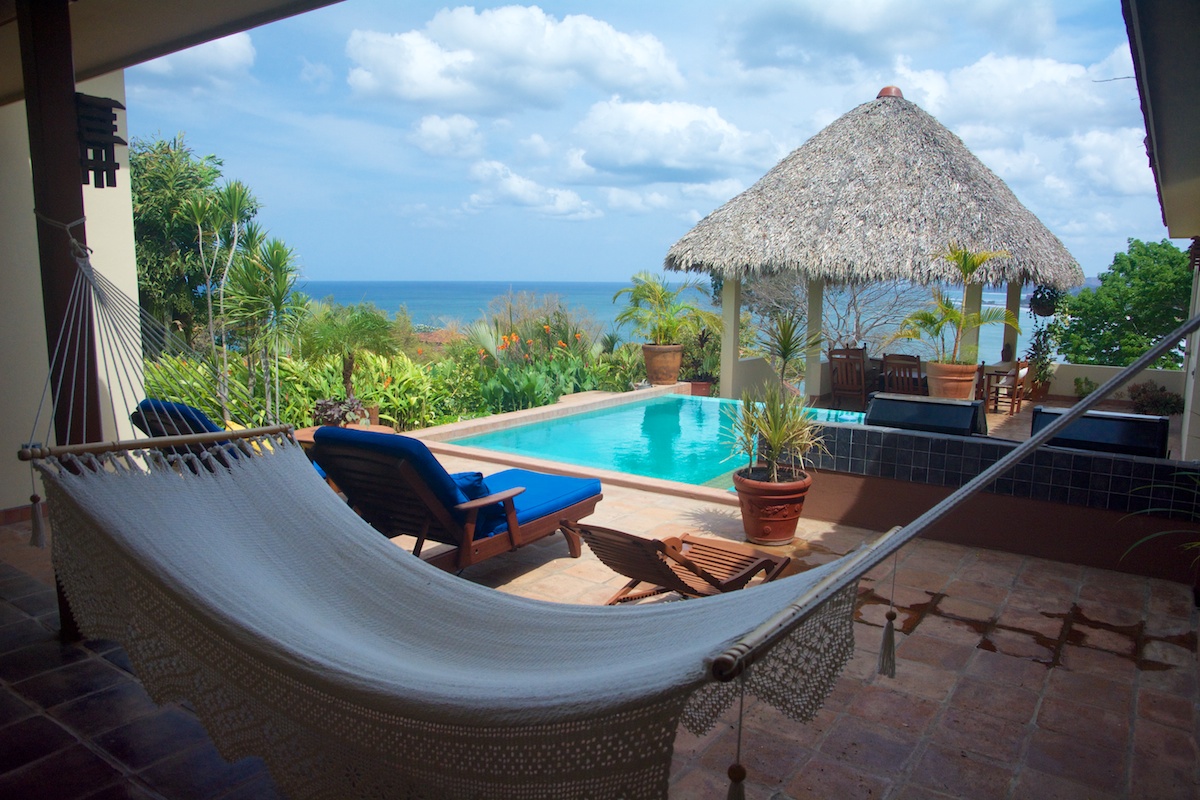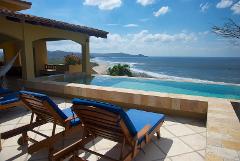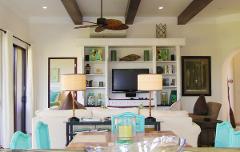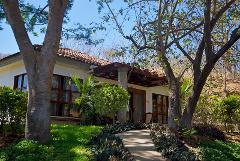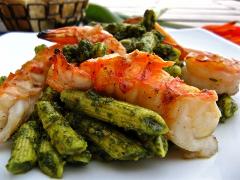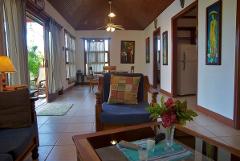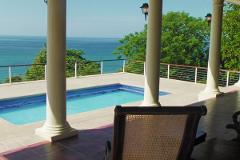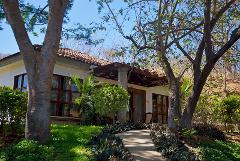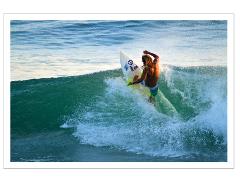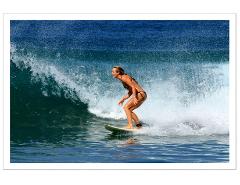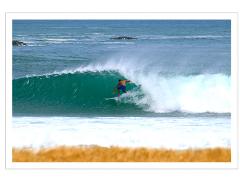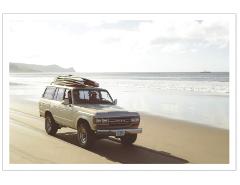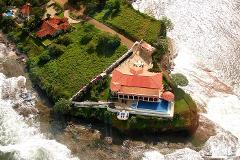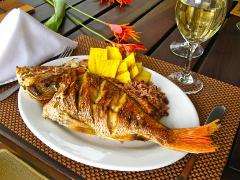 Duration: 7 Days (approx.)
Product code: Surf03
RANCHO SANTANA SURF DISCOVERY
Come surf and experience Central America in style. Nicaragua is an amazing country where beautiful green hills roll into the bright blue sea and where perfect consistent waves meet the off shore breezes almost all year round.
Rancho Santana, set serenely in the Southwest Pacific offers a collection of distinctive seaside experiences. Though under three hours from Nicaragua's capital city of Managua by car, the property has grown into a quiet community that enjoys purity, authenticity, and a rustic elegance. Both residential and resort, "the ranch" boasts over 2,700 acres of majestic land along two miles of shoreline which include five unique beaches. And while this paradise is the perfect setting to do nothing at all but sunbathe and stargaze, its remarkable range of terrain, unique climate and soothing coastal breezes make it a coveted destination for the more active and adventurous traveler.
Forget about stressful organizing, putting together a plan, looking up forecasts, arranging car rentals, etc. Rancho Santana covers all of the details with their thoughtfully crafted packages, "Surf Discovery" Sit back, relax and come surf with us!
Location:
Rancho Santana NICARAGUA

Accommodations:
Luxury ocean view Condos, Villas or Casitas

Transportation:
Airport pickup and drop off & 7 Day SUV Rental
Guides:
Local bilingual guides available
Meals:
We include 3 delicious gourmet meals per day
Drinks:
Complimentary snacks and soft drinks

Activities:
7 days guided surf to explore all the breaks in the area & 1 Surf boat trip
Amenities:
Ocean views in condos and homes, garden views in casitas
Large comfortable rooms and bathrooms
Fully equipped kitchen
Living room
Wireless Internet
Air Conditioning
Daily cleaning service
Drinking water
Towels
*Alcohol & Airfare Not Included
Detailed description of accommodation:
Ocean View Homes:
Architectural Digest could feature these lavish houses with their stylish décor. They offer a panoramic view of the Pacific Ocean, most with their own pool, nestled on secluded lots for maximum privacy. They are in various
locations across the entire ranch and situated in six neighborhoods — each with its own unique personality and view of the Pacific Ocean.

Puertas del Mar Villas:
These charming two-story villas are the newest accommodations at Rancho Santana. A world-class architecture team and land planning professionals carefully designed these units and the master walkway. These villas offer incredible ocean views and all amenities are readily accessible with just a short walk to the Clubhouse. Two and three bedroom villas range from 1,300 to 1,700 square feet with spectacular views of the Pacific Ocean and mountains in the distance.

Casitas:
The Casitas ("Little Homes") at Rancho Santana form a picturesque village of 21 two-bedroom villas delightfully landscaped with tropical flora.The community atmosphere is perfect for socializing with other travelers. Each villa is fully furnished and has all the conveniences of home including kitchen appliances. For ocean views and breathtaking sunsets, the Clubhouse is just a short walk away.
RATE DETAILS:
LOW SEASON:
2p =$2200/person + 15%VAT = $2530
3-4p =$2000/person + 15%VAT =$2300
5-7p =$1800/person + 15%VAT =$2100
8+p =$1500/person + 15%VAT =$1725
HIGH SEASON:
2p =$2500/person + 15%VAT = $2875
3-4p =$2100/person + 15%VAT =$2450
5-7p =$1900/person + 15%VAT =$2200
8+p =$1600/person + 15%VAT =$1850
HOLIDAY SEASON:
2p =$2600/person + 15%VAT = $2995
3-4p =$2300/person + 15%VAT =$2650
5-7p =$2000/person +15%VAT =$2300
8+p =$1700/person + 15%VAT =$1950
For more information or questions regarding this package please give us a
call or sending a message.
NICA.TRAVEL| INTERNATIONAL TOURS ALLIANCE
OFFICE: 213-293-6422 | TOLL FREE: 800-679-1947 | Email: Travel@itaglobal.com
*Airport
Initials: MGA- Managua