Casa Tara at Rancho Santana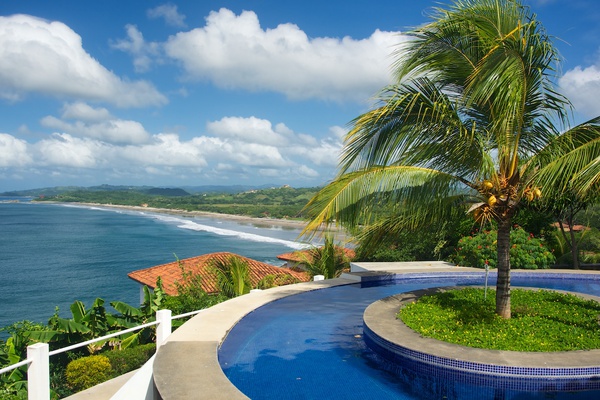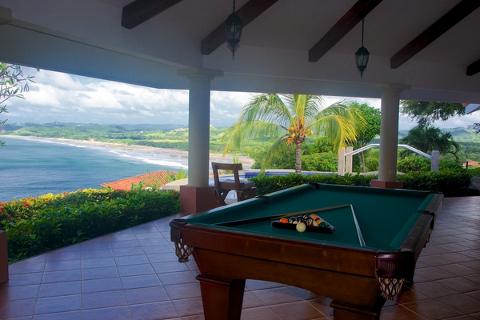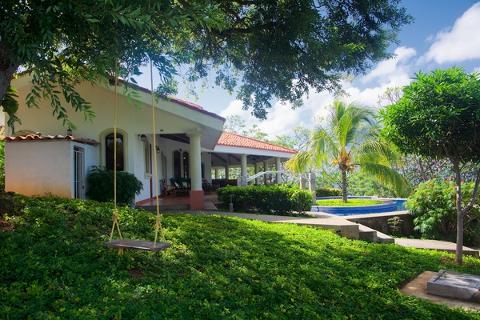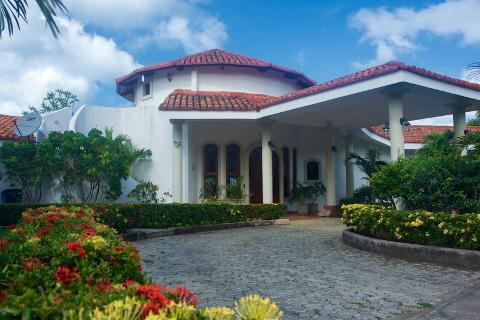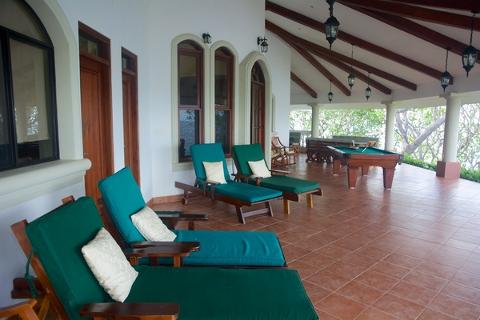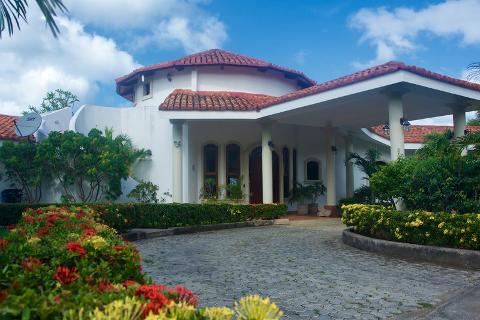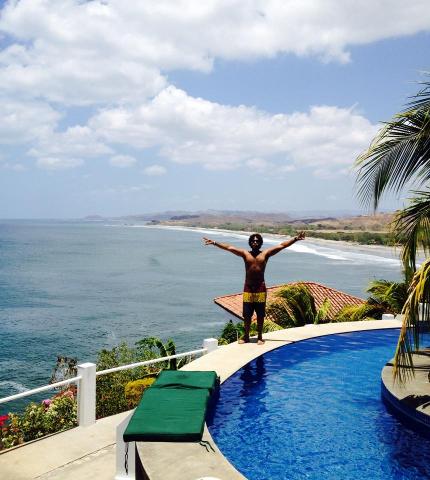 Casa Tara is one of the only homes situated perfectly on a rocky cliff which separates 2 of the 5 beaches of Rancho Santana. The home has a main home with 4 bedrooms and a small casita that has its own entrance making it 5 rooms in total. There are 3 rooms on the main level of the house with a 4th room privately located on the lower level. There is enough room to comfortably sleep 10 with everyone having a bed to sleep on. With kids it would accommodate up to 15 max using the futons and couch.
No matter which room of the house you are in there is a stunning ocean view. As you walk out of the living room onto the patio in the back you will see a breathtaking view of the ocean and Playa Santana. (If you surf you can actually see the break from the pool). The circular pool with a small island in the middle adds the perfect charm to this amazing home. From the lower casita there is a private deck overlooking the other side of the cliffs called Playa Rosada another great surf break which can be seen from the bed or patio in the casita. A quick walk can get you to either beach surrounding the home as well as the onsite restaurant, club house, main pool, Inn, or other activities. There is even a small store located in the Ranch.
INTERNATIONAL TOURS ALLIANCE | NICA.TRAVEL |
OFFICE: 213-293-6422 | TOLL FREE: 800-679-1947 | Email: Travel@itaglobal.com