Nicaragua Volcano Adventure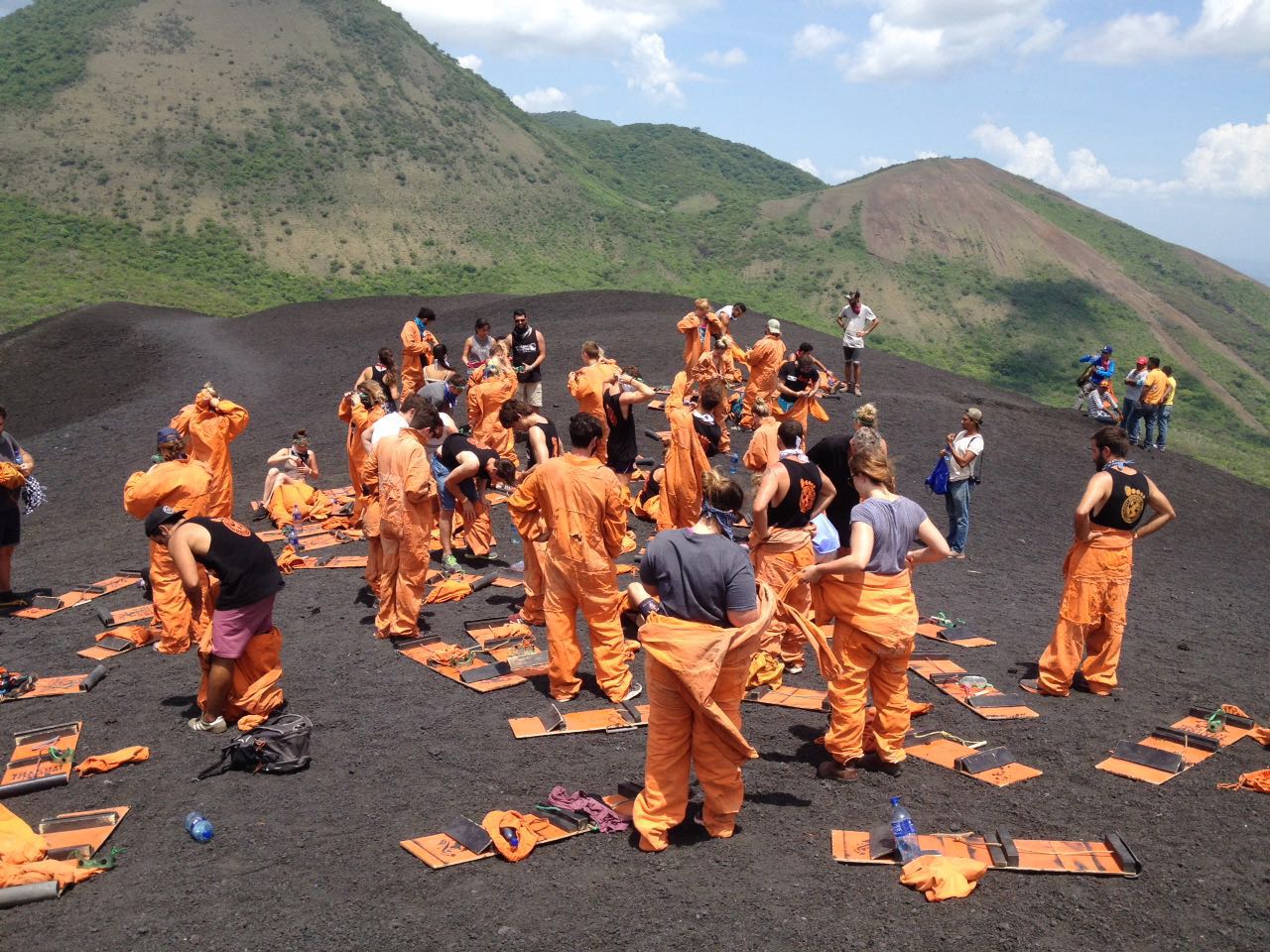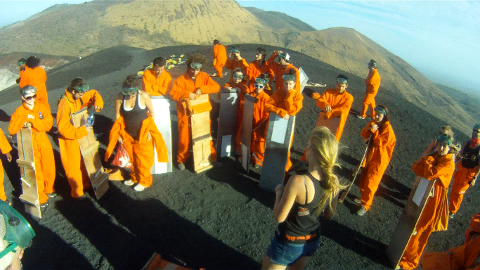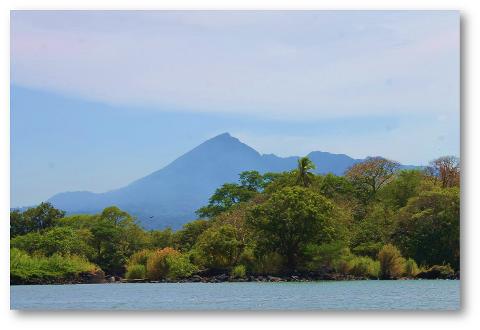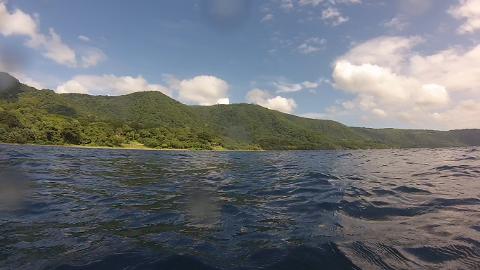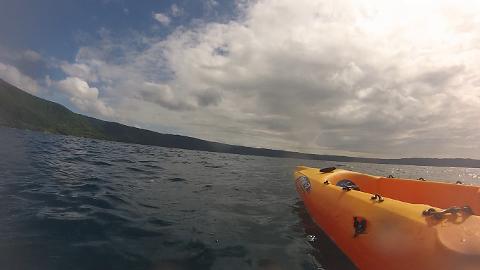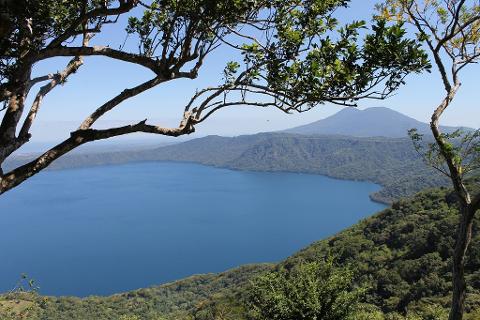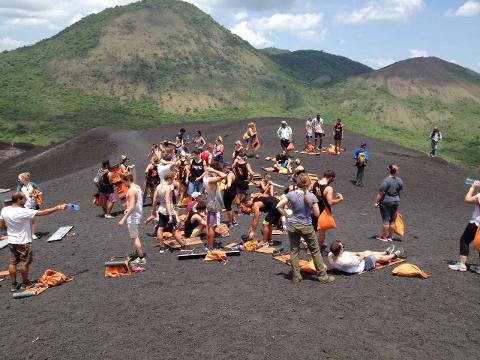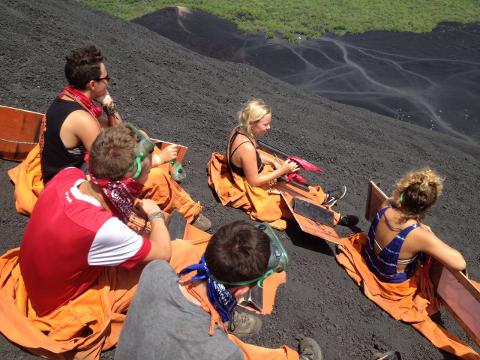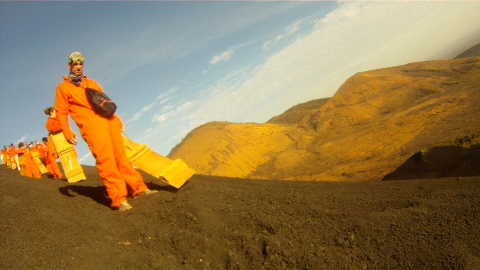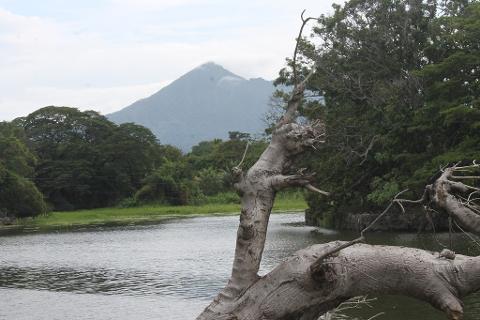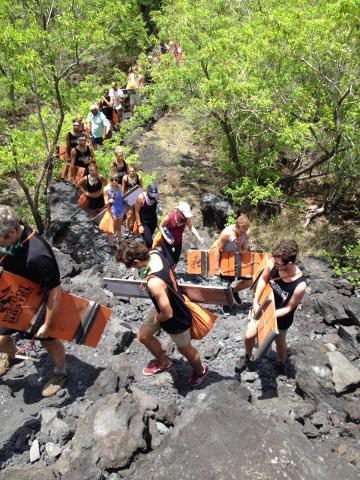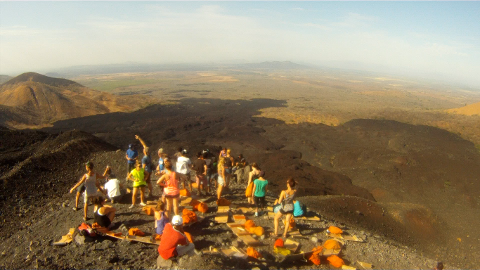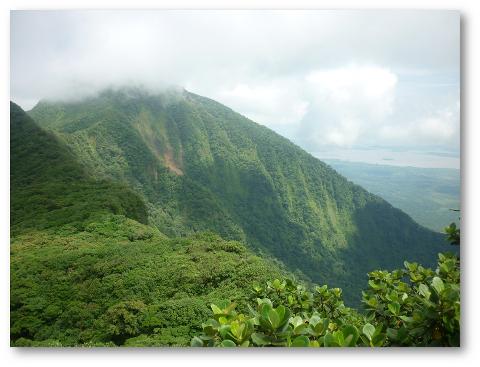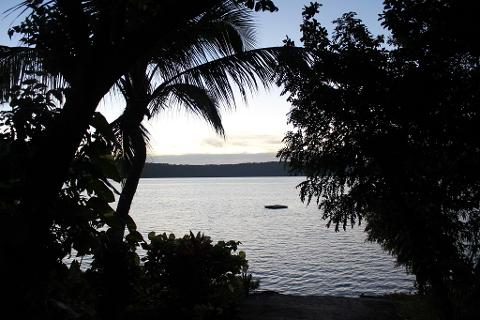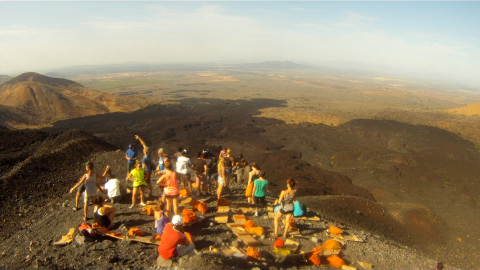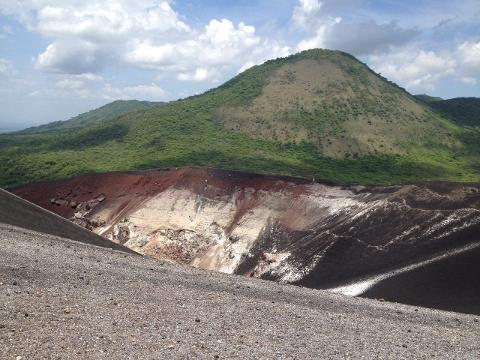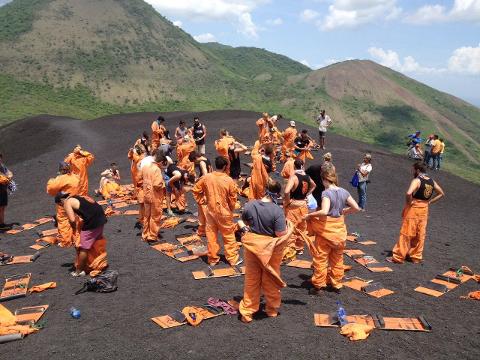 VOLCANO HIKES - CLOUD FOREST - VOLCANO BOARDING AND MORE
ADVENTURE SEEKERS THIS IS THE RIGHT TRIP FOR YOU!
For the next
7 days
you'll have the opportunity to explore the hidden beauty of Nicaragua's volcanic terrain. Spend the next few days hiking through dense jungles, boarding down volcanoes, kayaking, snorkeling, and experiencing the volcanic ecosystem.


DAY 1: ARRIVAL IN MANAGUA (D)
Arrive at the airport in Managua, where a NicaTravel representative will greet you. Transfer to Mombacho Volcano Nature's Reserve. You'll be staying at your cozy private Cabin in a 12 Acre Coffee Farm.


DAY 2: COFFEE FARM (B)
Wake up to the music of nature, enjoy a traditional breakfast at the cabin, walk along the small trails at the farm and get to see all of the coffee, citrus, palm trees and the beautiful surroundings of this place. You'll visit Aguas Agrias a water spring about 20 minutes from the cabin where you can bath in warm spring water.


DAY 3: MASAYA VOLCANO NATIONAL PARK (B)
Start your day off right with a mind-set session at the waterfront cabana. After breakfast, head to Masaya Volcano National Park—Masaya became Nicaragua's first National Park, named Masaya Volcano National Park (Parque Nacional Volcan Masaya). The National Park has an area of 54 km² includes two volcanoes and five craters, as well as a range of elevations between 100 and 630 meters above sea level. It is the only volcano in the western hemisphere where you are able to drive to the rim. After the hike you'll enjoy lunch at a traditional Nicaraguan restaurants just minutes from the park.


DAY 4: VOLCANO BOARDING ON CERRO NEGRO (B)
Rise early and head towards the city of Leon after breakfast. Hike 45 minutes up Cerro Negro Volcano, the youngest volcano in Central America. Enjoy 360-degree views from the summit before sliding down in an adrenaline-packed volcano boarding adventure. End your day in Las Peñitas Beach for great seafood and sunset.


DAY 5: VOLCANIC ISLAND LIVING (B, L)
Wake up to the sound of birds and rhythm of nature. Enjoy a delicious Nicaraguan breakfast. Head out to an exotic private island nestled in the islands of Lake Nicaragua. Use the afternoon to paddle board or kayaking between the tropical islands. If you're up for it, we will take you fishing the "traditional way" and perhaps dinner will be the "catch of the day"


DAY 6: MOMBACHO VOLCANO (B D)
Enjoy a great breakfast and get ready for a great hike, panoramic views and amazing natural beauty. The Mombacho Volcano is one of the most famous volcanoes in Nicaragua due to several factors: its location just 10 km from the Granada city, above all things, the mystical cloud forest that occupies much of its sides and top. You;ll get to see a variety of plants that thrive because of the cloud forests humidity you can also observe howler and white face monkeys, as well as snakes, deer, reptiles, birds, and insects. There are several endemic species living on the Mombacho.
Following our hike we will go back to our island villa to relax and reminisce
about the last few days in Nicaragua.
We'll end up the evening with entertainment, food and drinks!


DAY 7: DEPARTURE DAY
After breakfast, say your farewells and head to Managua International Airport for your return flight.
TRIP HIGHLIGHTS
Hike through dense forests and multiple ecosystems en route to the summit of several volcanoes.
Visit two important and historic cities in Nicaragua, Leon & Granada.
Culture, Interact with the locals on a daily basis and dine on authentic Nicaraguan cuisine
Water activities and snorkel in the warm waters of Lake Nicaragua and Laguna de Apoyo.
Meals
Breakfast (B)
Lunch (L)
Dinner(D)
PRICE INCLUDES:
Accommodations
Breakfasts, Welcome & Goodbye Dinner
Natural Juices and soft drinks, water
Daily activities
Professional guides
Ground transportation
Bottle Water
PRICE DOES NOT INCLUDE:
Airfare to and from Managua, Nicaragua
Lunch
Alcoholic beverages
Gratuities
NOTE: Prices may vary during the Christmas, New Years and Sprint break "Semana Santa Holidays"
For more information or questions regarding this package please give us a call or send us a message.
INTERNATIONAL TOURS ALLIANCE | NICA.TRAVEL | INSTAGRAM
OFFICE: 213-293-6422 | TOLL FREE: 800-679-1947 | Email: Travel@itaglobal.com
*Airport - Initials: MGA- Managua
Airlines: Copa Airlines, Delta Airlines. United Airlines, American Airlines, Aero Mexico, Avianca Airlines