Miramar Beach Cabin - Casa Mascarona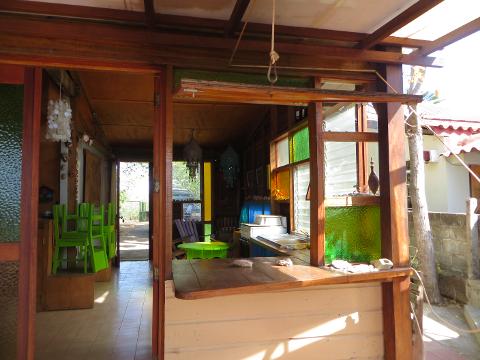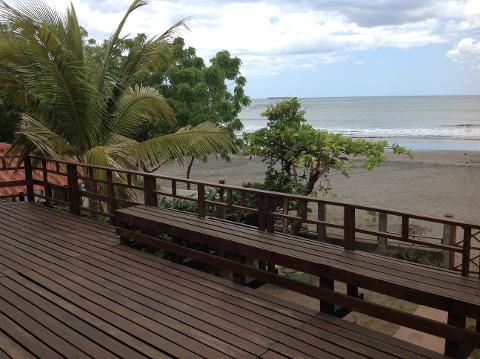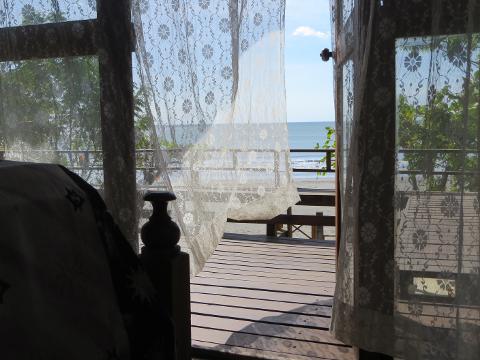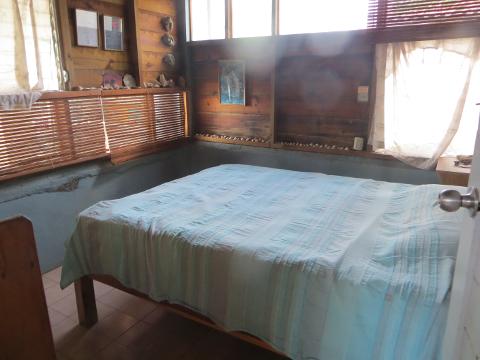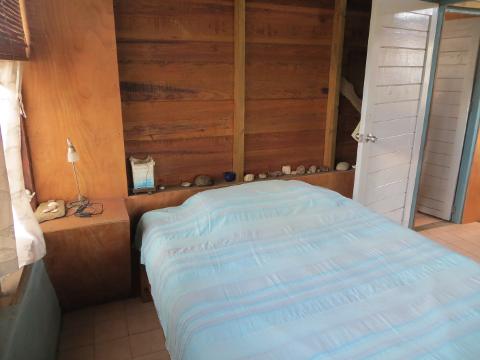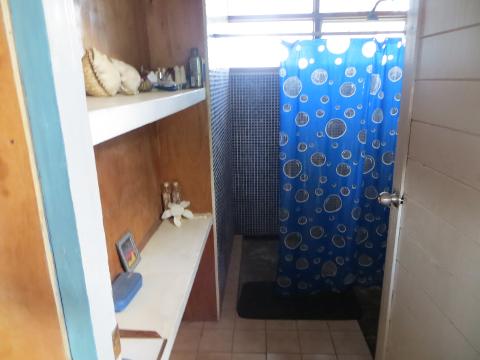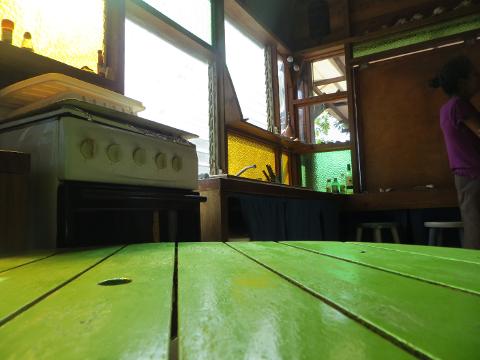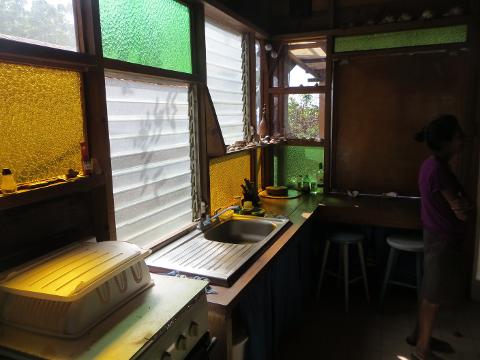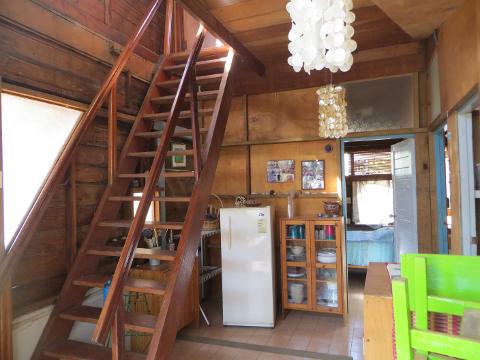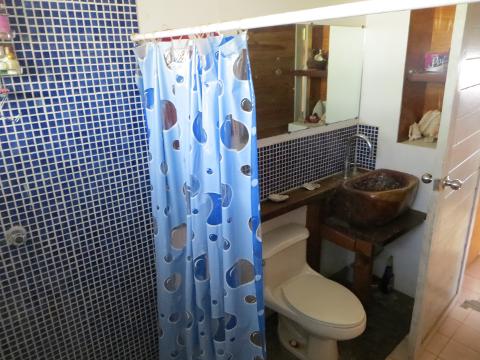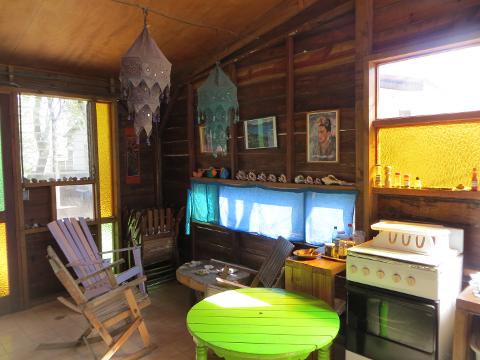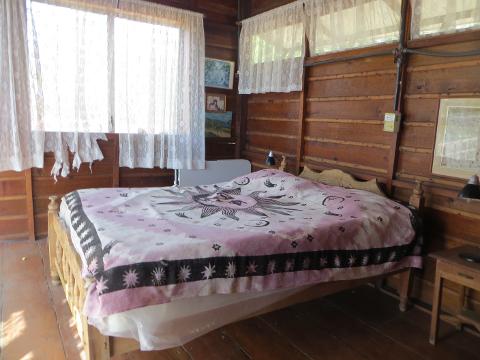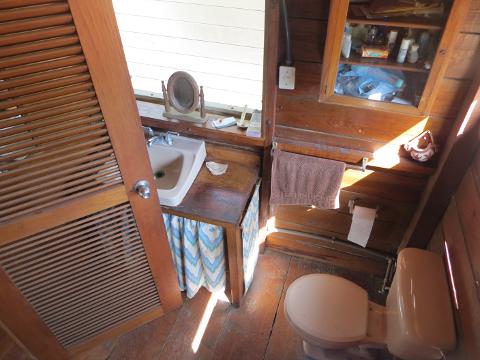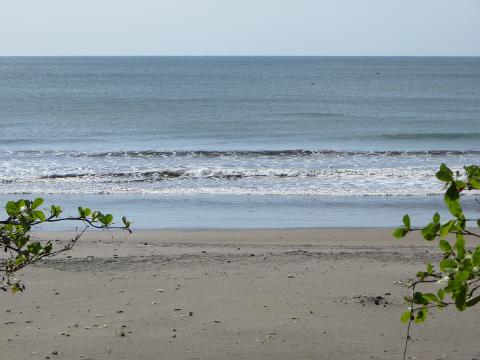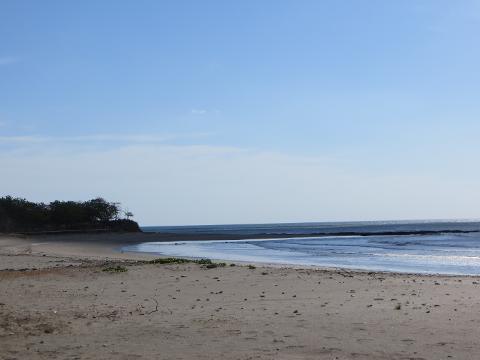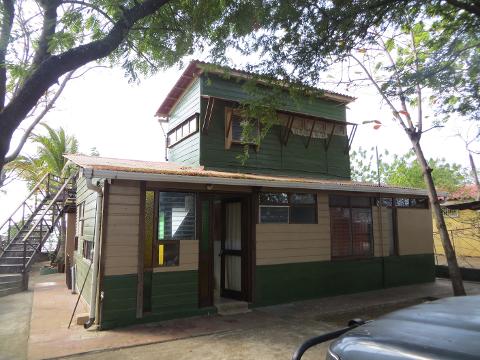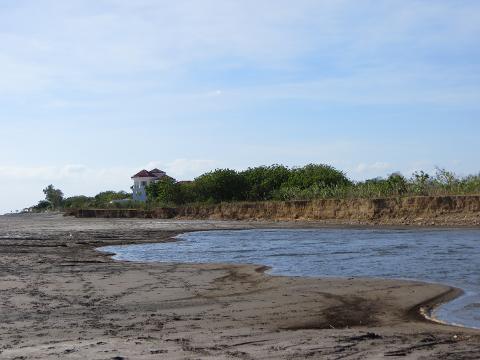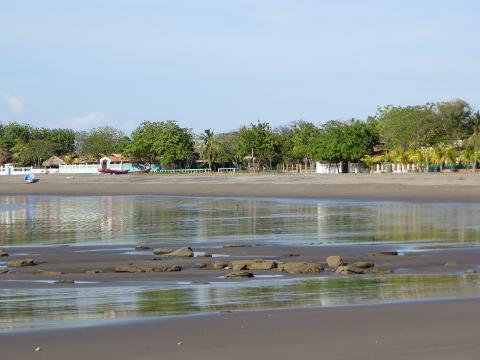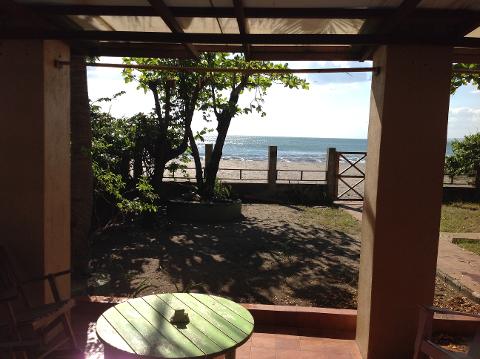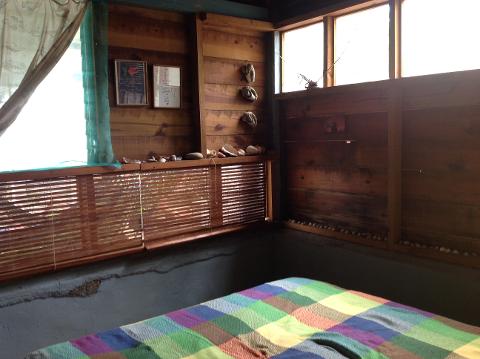 Miramar Beach is a small bay with a endlessly flat sandy shelf which extends out into the ocean. Walk to the nearby port of Sandino where there is a massive surf break. In the other direction heading south you can access the stretched out beach of Valero where there is a great wave to learn how to surf.
The home is a cozy
beach cottage
made of wood which has recently been stained and painted. With 2 stories this 3 bedroom 2 bath home is perfect for a family or group of friends. Comfortably sleeping 6, there is plenty of additional floor space for mattresses if required.
1st Floor:
The primary entrance leads directly into the kitchen where there are utensils for 6+ and a large pop out window pass-through for entertaining your guests sitting on the patio or swinging in a hammock. 2 of the bedrooms are located on the first floor and share a large bathroom with walk in shower. One of the bedrooms faces the ocean with a queen bed and the other bedroom faces the backyard and has double beds.
2nd Floor:
As you make your way up the wooden staircase you enter the master bedroom with its own private bathroom. A large queen size bed looks out over the ocean and has its own access to the sun deck. All the rooms are equipped with a fan and when the windows are open allowing the ocean breeze to pass through the home AC is not needed.
Nearby Activities:
Surf Puerto Sandino if you are a more advanced surfer or try it for the first time at a more gentle wave just around the point.
Not into surf then arrange for a private tour of the salt flats and see how the ocean leaves behind one of our most precious ingredients we use on just about everything.
Seeking adventure? Head to the colonial town of Leon or nearby Cerro Negro Volcano where you can partake in one of Nicaragua's most sought after activities, Volcano Boarding.
Are you a cigar aficionado? Just a few hours away in Estei are some of the most prestigious premium cigar factories in the world. Take a behind the scenes look into the amazing industry of Nicaraguan Tobacco.
For more information or questions regarding this package please give us a call or send a message.
INTERNATIONAL TOURS ALLIANCE | NICA.TRAVEL |
OFFICE: 213-293-6422 | TOLL FREE: 800-679-1947 | Email: Travel@itaglobal.com
*Airport - Initials: MGA- Managua
Airlines: Copa Airlines, Delta Airlines. United Airlines, American Airlines, Aero Mexico, Avianca Airlines