Hacienda Vista Del Mar Rancho Santana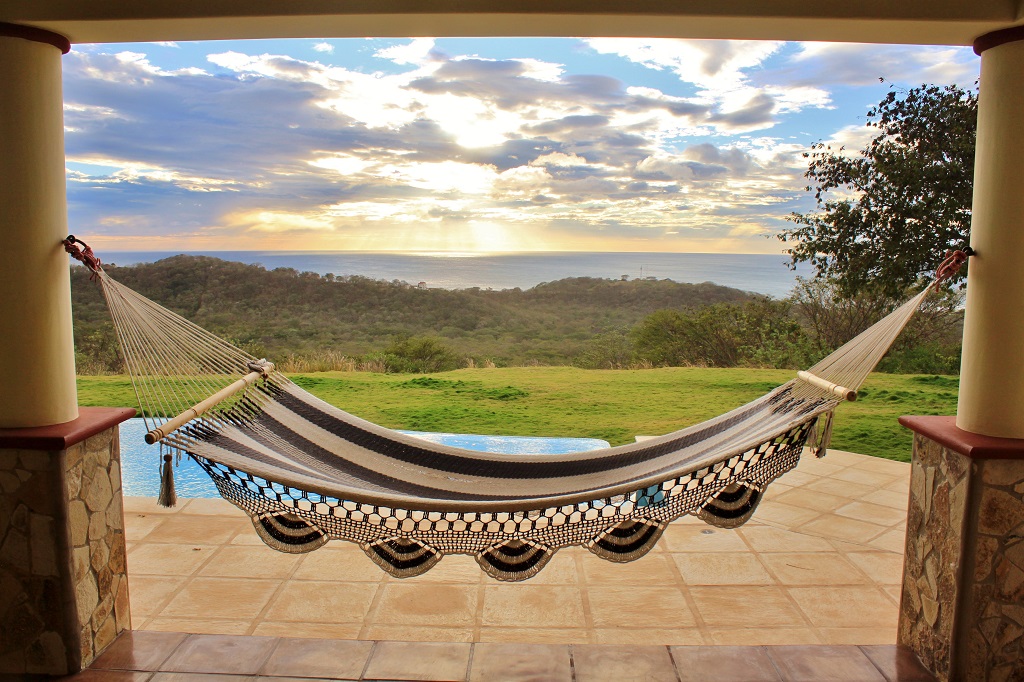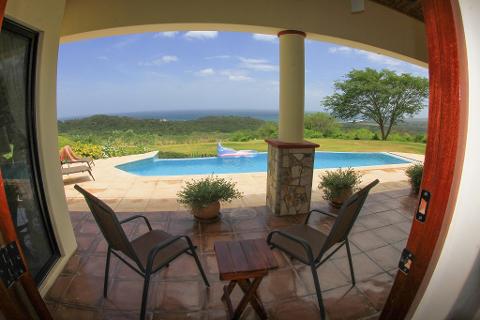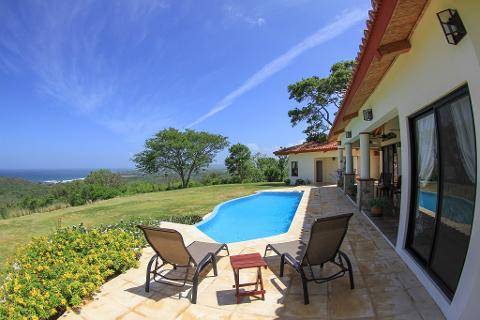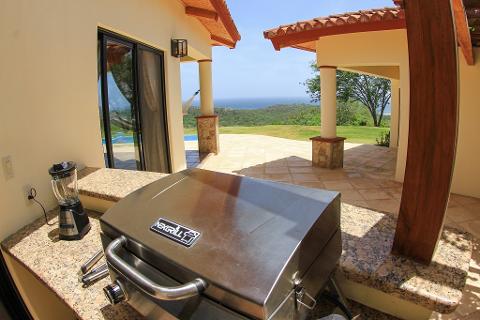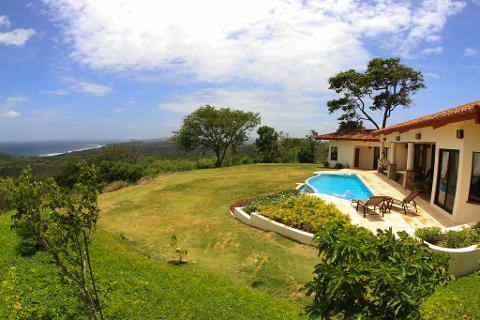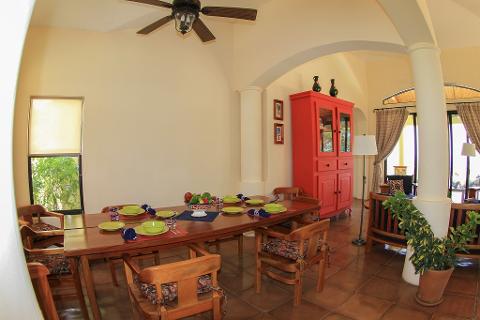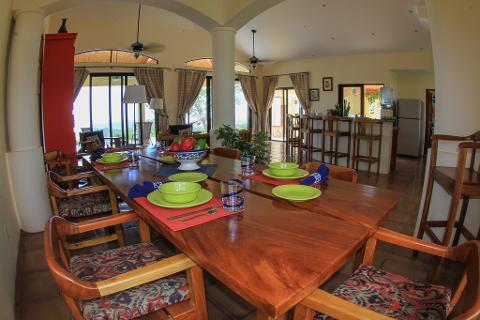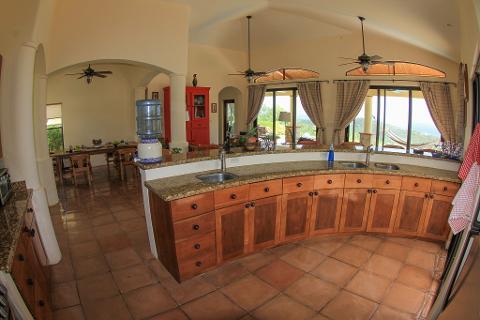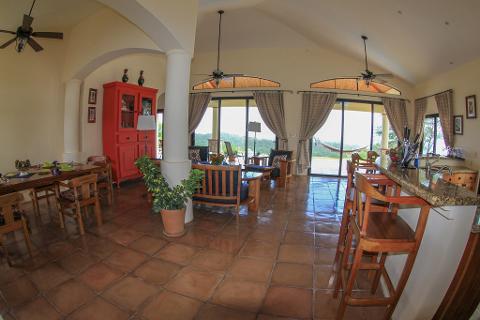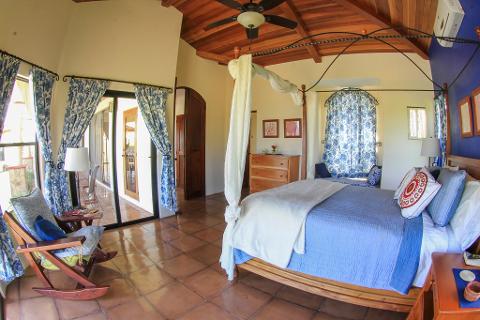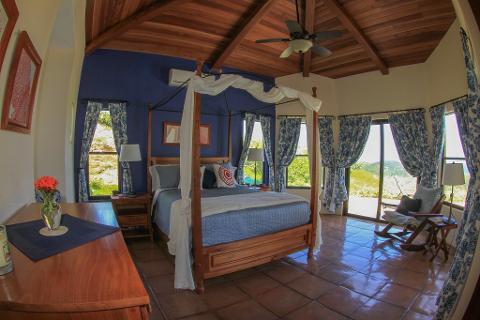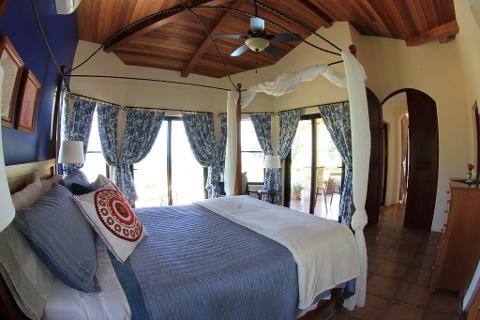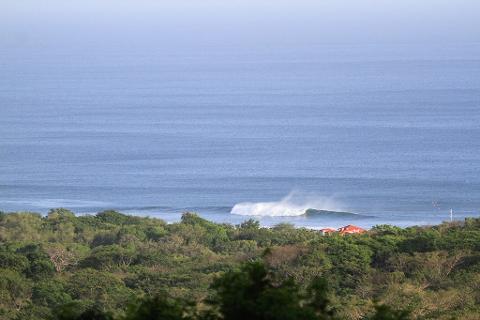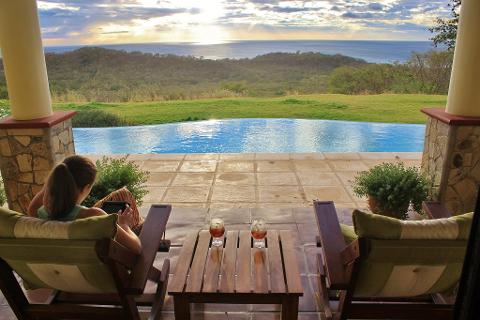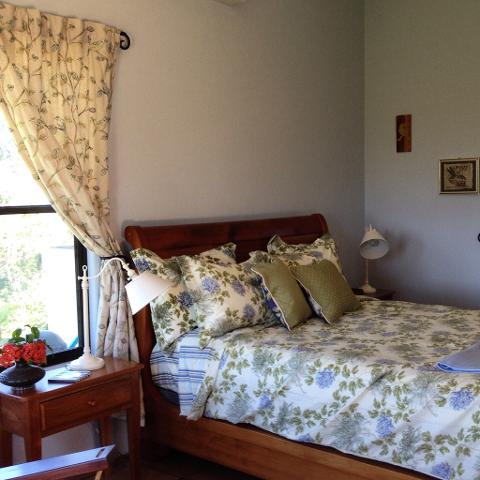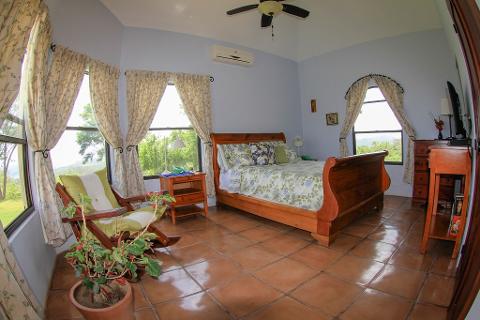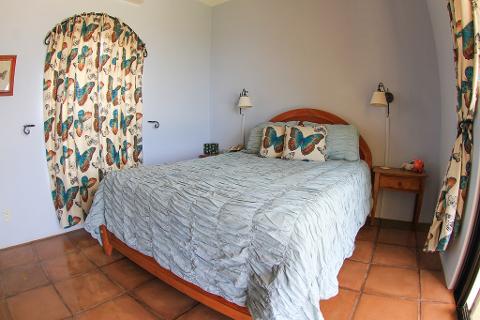 Location: Playa Santana, Nicaragua
Casa Hacienda Vista Del Mar - Rancho Santana
Immerse yourself in an unforgettable vacation at Hacienda Vista Del Mar, in Rancho Santana Nicaragua.
This custom home, available for short and long term rentals, is perched along the ridge line in the Bella Vista section of Rancho Santana, with dramatic views of both the ocean and the mountains from nearly every room. Incredible sunsets over the water are seen each night from the expansive outdoor living area that overlooks the Pacific Ocean and the sparkling infinity pool.
With three bedrooms and two and a half bathrooms, the home consists of two separate structures. The open concept main house features a flowing layout which brings the fully appointed kitchen, comfortable dining room and airy living room all together, while the master suite is tucked away for privacy. A detached guest house contains two bedrooms and a full bath.
A spacious and welcoming patio, beautiful landscaping and an impressive infinity pool tie the two together.
Located two and half hours from the Managua airport.
As part of the Rancho Santana development, guests have access to a number of amenities, including two onsite restaurants, spa services, and hiking trails, as well as five stunning beaches with unforgettable sunsets.
Rancho Santana is Nicaragua's premiere oceanfront development. It is a gated, residential community that enjoys 2,700 acres of rolling hillsides, dramatic cliffs, five breathtaking beaches and endless mountain and ocean views. The development offers more amenities than any other along the Nicaragua coastline and boasts an abundant amount of natural reserve where you'll find numerous exotic birds, monkeys and other animals. Several nature trails offer great hiking and horseback riding, while the various beaches offer great surfing, snorkeling and relaxation and two oceanfront clubhouses offer pools, food and beverages.
Summary:
Sleeps: 6
Bedrooms: 3
Bathrooms: 2
Half baths: 1
Property Amenities at Rancho Santana:
- Two onsite Restaurants

- Spa Services
- Hiking trails
- Beach-front pool
- Five great beaches
Activities:
- Horseback riding
- Surfing
- Fishing
All Inclusive Offers
.
INTERNATIONAL TOURS ALLIANCE | NICA.TRAVEL |
OFFICE: 213-293-6422 | TOLL FREE: 800-679-1947 | Email: Travel@itaglobal.com