Miramar Surf Vacation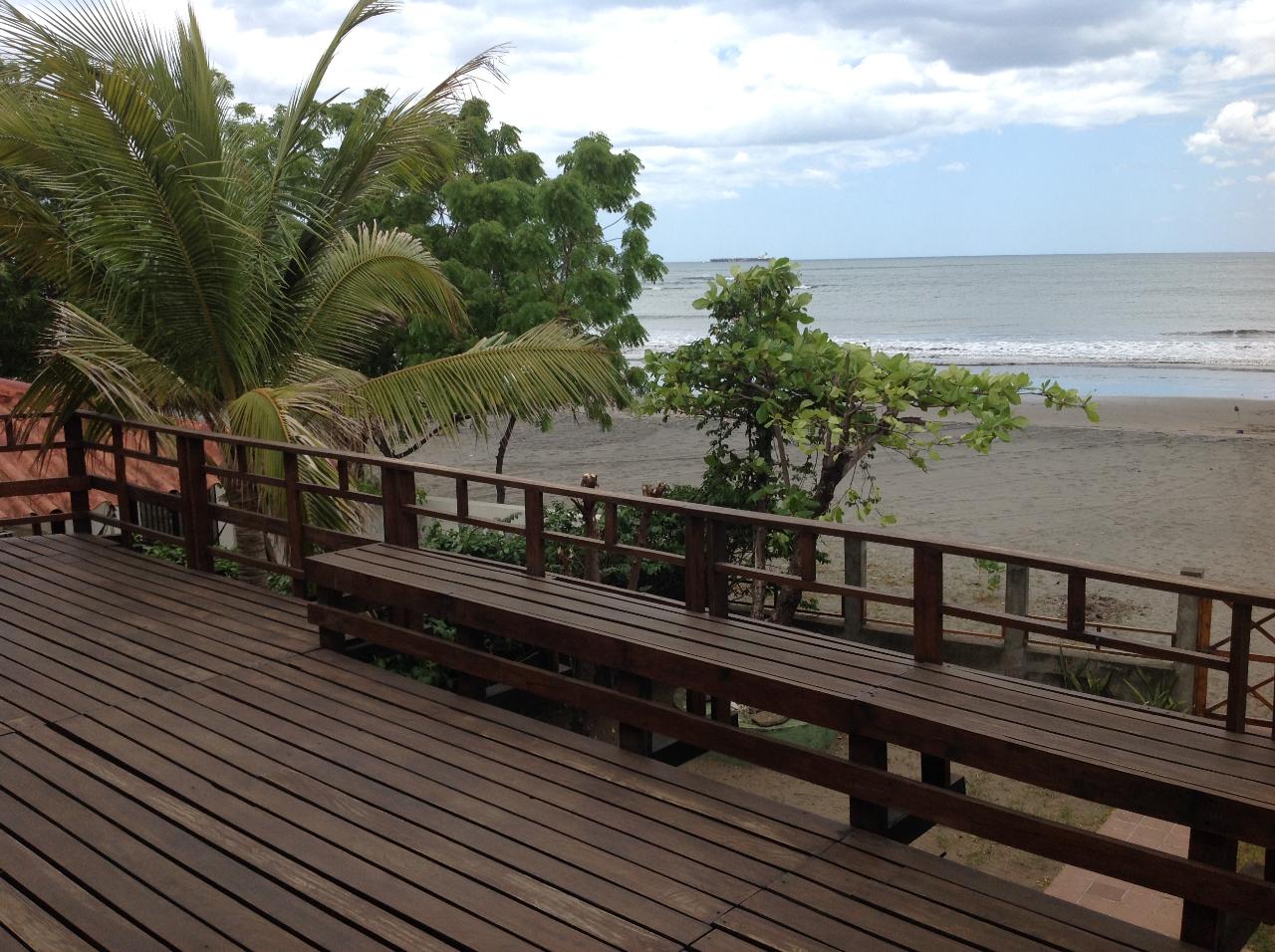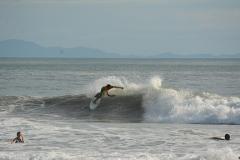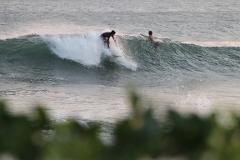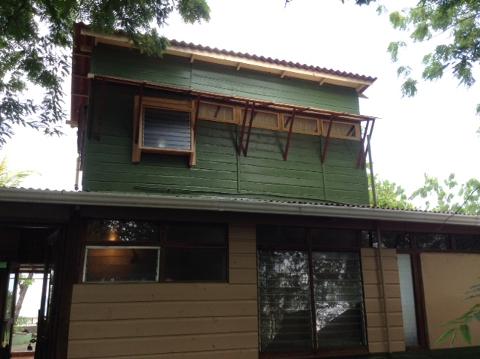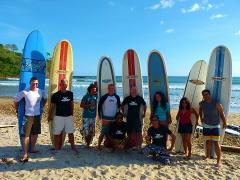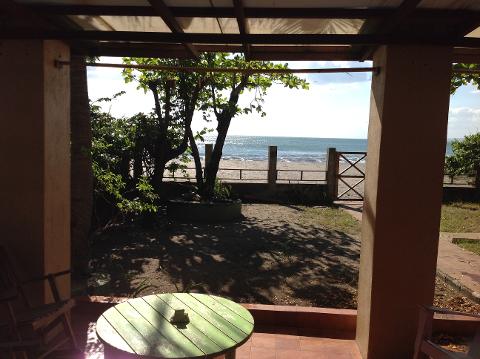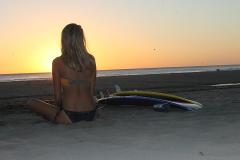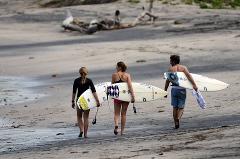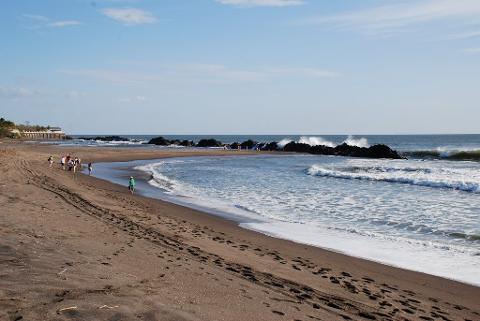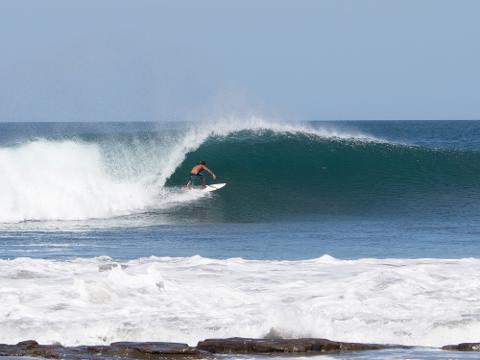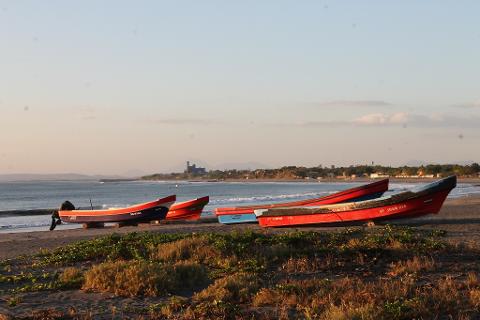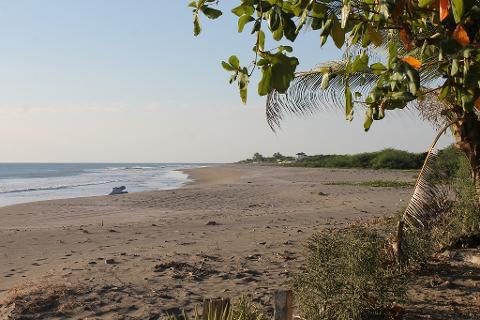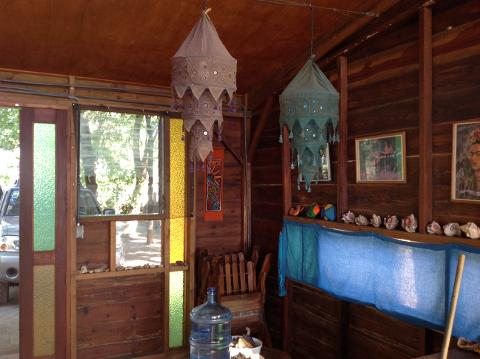 WELCOME TO PLAYA MIRAMAR BEACH CABIN
Welcome to our beach-front cabin in Playa Miramar, this is a place to truly enjoy your time, surf and relax. Located in the norther pacific and 1 hour from the capital, makes Playa Miramar one of
the hottest places to Surf in Nicaragua. The place offers off-shore winds, point and beach breaks, and provides constant waves all year around for all surfing level. During Peak season, between March to October, experience surfers can take a boat or paddle in to surf perfect barrels.
Location: Playa Miramar
· Lodging –
- Beachfront cabin in Playa Miramar
- 3 bedrooms
- Room 1: King Bed
- Room 2: King Bed
- Room 3: Two single beds
- Capacity 6 people
- Fully equipped kitchen
- Outside grill
- Hammocks
- Fans in every room
· Round trip shuttle service to / from destinationswith driver
· Daily transportation service
· Certified Nicaraguan Tour Guide
· Activities
- Surf
- Beach life
· Breakfast, lunch and Dinner
- Local Chef will prepare your daily breakfast and dinner
· Alcohol: Complimentary one bottle of Flor de Caña Rum / Case of Beer on arrival day
Itinerary:
DAY 1: ARRIVAL
Fly into Managua international airport, where a NicaTravel Representative will greet you and transfer you to your accommodations in Playa Miramar, Settle into your room, enjoy a fresh
drink with a majestic view of the ocean while you get to enjoy a delicious Nicaraguan dinner and get out to town for a fun night at the local beach bars.
DAY 2: EXPLORE
Wake up to your first Nica sunrise and get ready for a morning walk on the beach. The chefs will be ready with a Nicaraguan breakfast when you return. Walk about 200 yards and the waves will
be ready for you.
DAY 3: ADVENTURE
Enjoy a wonderful Nicaragua breakfast before you head out on the water. Surf Playa Miramar during the day and enjoy a beach bonfire that night
DAY 4: Surfing other local waves, our guide will take you along the coast to experience new waves. Take a panga out with and let the locals tell you where the waves area. During the boat trip,
you'll have the opportunity to catch your dinner and the local chef will prepare it for you.
DAY 5: SAY BYE TO PLAYA MIRAMAR
Rise early, enjoy breakfast by the beach and say goodbye
INTERNATIONAL TOURS ALLIANCE | NICA.TRAVEL | OFFICE: 213-293-6422 | TOLL FREE: 800-679-1947 | Email: Travel@itaglobal.com
*Airport - Initials: MGA- Managua:
To book your airline contact MTOM TOURS, INC - Ask for Jorge Obregon, he will give you the best quote and arrange all your travel needs for you and your group.
Office: 323-953-8100 or Email: obregon@mtomtours.com
Airlines: Copa Airlines, Delta Airlines. United Airlines, American Airlines, Aero Mexico, Avianca Airlines