Wave Garden - Beachfront Home Rental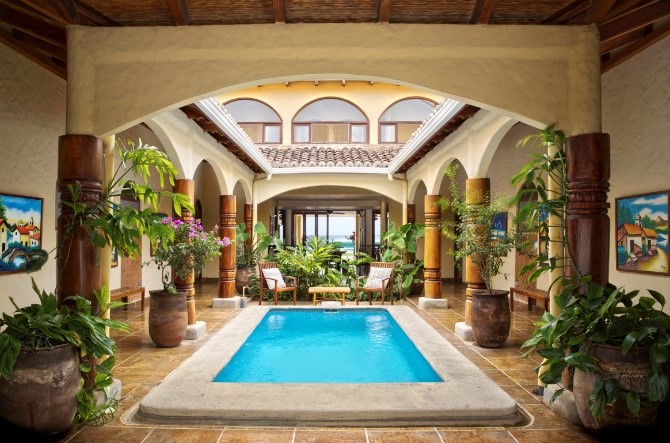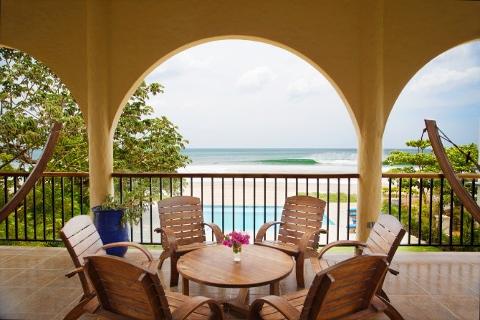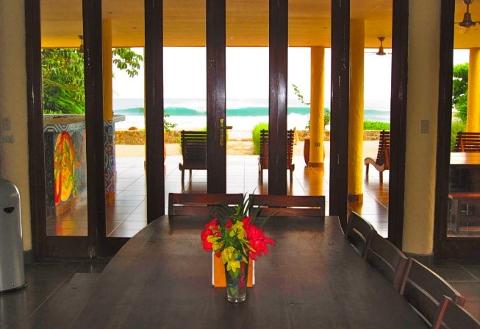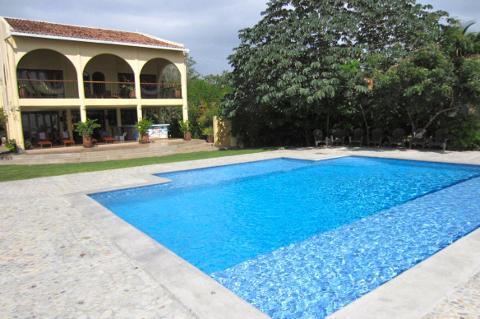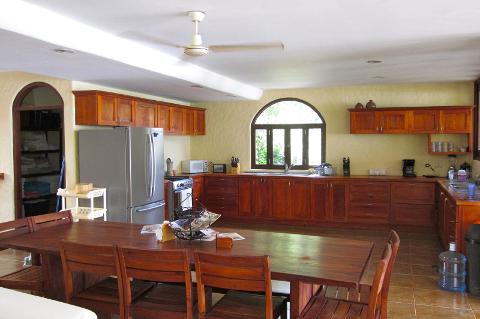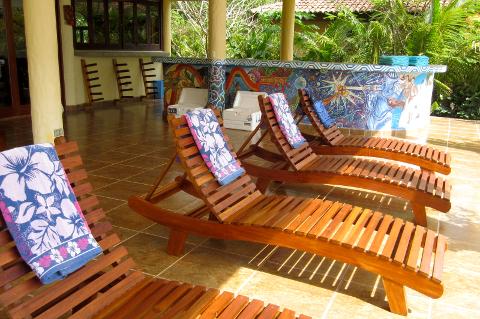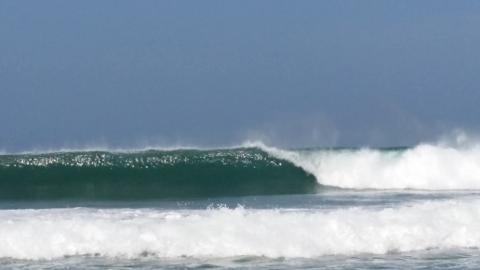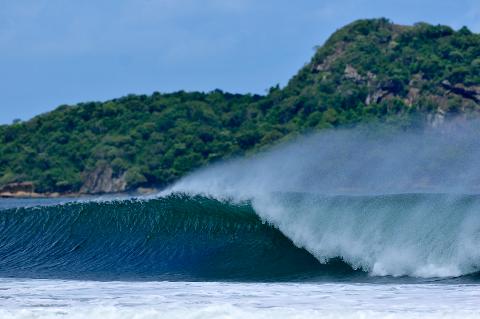 Location:
Playa Colorado in Hacienda Iguana
Property:
The Wave Garden
Located in a secure, gated community, on a pristine, sandy
beach is the Wave Garden. The Wave Garden is a gorgeous, beachfront house
located right on Colorado's surf break. The house is the largest in Hacienda
Iguana with 6 bedrooms, each with its own suite bathroom and is the only house
in Hacienda Iguana with 2 pools. The 2 large upstairs master bedrooms share a
2nd floor balcony overlooking the ocean and surf. The house is tastefully
decorated with custom made hardwood furniture, beautiful tiles and local art.
The house is set back just a bit from the other houses offering much more
privacy than the other beachfront houses. There is a killer beachfront pool on
the beach right on the edge of the property that has unobstructed views to the
north and south and the perfect viewing spot to watch your friends surf or just
relax and enjoy the view. There is also a private dipping pool in the courtyard
for those that want to get away from the group. There are a/c units in each
bedroom, an open air floor plan for the kitchen and living area, plenty of
patio area to sit, relax and watch the surf, Claro TV, Wi-Fi internet
throughout the house and a generator for back up energy. The house can
comfortably sleeps 12 people. The 2 upstairs master bedrooms each have a king
bed, ocean views and have access to the upstairs patio. There are 4 bedrooms
downstairs surrounding the courtyard. Two of the bedroom have queen beds and
the other 2 bedrooms each have 2 twin beds.
Lodging: Casa Wave Garden
Transportation: Airport pick up / Drop off
Activities: Surf
Guides: Private guide to surf spots
Driver: 1
Surfing: Surfboards
Alcohol: National beer and Flor de Caña Rum, bottle water
INTERNATIONAL TOURS ALLIANCE | NICA.TRAVEL | OFFICE: 213-293-6422 | TOLL FREE: 800-679-1947 | Email: Travel@itaglobal.com
*Airport - Initials: MGA- Managua:
To book your airline contact MTOM TOURS, INC - Ask for Jorge Obregon, he will give you the best quote and arrange all your travel needs for you and your group.
Office: 323-953-8100 or Email: obregon@mtomtours.com
Airlines: Copa Airlines, Delta Airlines. United Airlines, American Airlines, Aero Mexico, Avianca Airlines